71 vegan recipes for kids
Here are 71 vegan recipes for kids. From breakfast and lunch to dinner and dessert. I have even included vegan recipes for sides, snacks, and even drinks to make each mealtime less stressful. 
Disclosure: This Page May Contain Affiliate Links, Which May Earn Me A Commission, With No Additional Cost To You. Each Of These Links Are Referenced With The Asterisk Symbol * Next To It, At All Places It Is Posted.
This list has you covered with ideas ranging from easy pasta recipes to pantry-friendly tacos to no-bake desserts your kids can help you make! 
If you and your child are vegan or if your kid has food allergies, I have got you covered with an extensive list of great recipes. All the recipes in the list are vegan as mentioned before. You will also find some allergy-friendly recipes that are gluten-free or nut-free.

This list also has simple meals that take under 30 minutes, healthy foods, super scrumptious dessert ideas, and even vegan take on traditional recipes so your kid doesn't have to ever feel left out!
Look no further if you want to update your current rotation of meals or if you are new to a vegan diet and looking for kid-friendly vegan recipes.
Vegan Recipes for kids - BREAKFAST
Below I listed some quick healthy vegan recipes for kids to eat before school. I have also included some weekend special breakfast items that are best served in moderation or for special days.
2. Blueberry Crumble Bars
If your kids are having a hard time giving up eggs, this is the perfect recipe for you.
Tofu scramble is the vegan version of scrambled eggs. You'll be amazed at how similar they are in texture and flavor!
The secret ingredient – Black Salt (Kala Namak) – makes tofu scramble even smell and taste like eggs.
6. Spinach Banana Muffins
These moist Vegan Spinach Banana Muffins, or monster muffins as toddlers call them are packed with nutrients, fiber ,and protein. They don't contain any animal products and they are refined sugar-free.
This is a great way to make your kids eat leafy vegetables first thing in the morning!,
If you are looking for incredibly easy vegan pop tarts, look no further! This recipe is flavorful and delicious, and a whole lot better than the kind wrapped in foil.
The best part is that your kids can help make this sweet treat and you can customize the flavor as per your taste!
11. Strawberry Baked Oatmeal
These fluffy vegan pancakes only require 7 basic ingredients. This is a quick, easy and delicious recipe! Throw in a handful of dairy-free chocolate chips for a special treat.
Also check out this easy blue eggless pancake recipe!
Vegan sausages made from mushrooms that form links, taste delicious, and are incredibly versatile! They are made from 10 wholesome ingredients.
Perfect for grilling, breakfast, and beyond! If you want to bake them in the oven instead, follow the instructions in my bratwurst recipe.
15. Mini Cornbread Muffins
Vegan Recipes for Kids - LUNCH / DINNER
If you are struggling to make and pack lunch, here are some easy recipes that can be made and prepped ahead of time. The leftovers are also perfect for dinner.
These homemade vegan spinach ravioli with fried mushrooms are the ultimate comfort food.
This recipe is simply delicious and easy to make! Even picky eaters who aren't fans of green leafy vegetables will love this.
If you are allergic to mushrooms, check out these 12 substitutes for mushrooms.
18. Black Bean Sheet Pan Tacos
Vegan Black Bean Sheet Pan Tacos are an easy, healthy recipe to add to your weekly meals. These are vegan and gluten-free. Added bonus – they are ready in just 30 min!
This Texas Roadhouse Chili will go well with these tacos – these are however NOT vegan!
Rainbow Italian bowtie pasta salad is a cute, easy, and yummy recipe that is guaranteed to get your kids excited for dinner!
If your kids love rainbow recipes, check out this beautiful rainbow cheesecake!
Vegan Recipes for Kids - SIDES
Here is a list of vegan sides that are would pair perfectly with dinner.
33. Vegan Chicken Nuggets
This no-knead focaccia recipe is vegan and beginner-friendly! It is chewy and soft in the center with a mega crisp exterior.
This is go very well with soups such as this Sopa de Tortilla.
This homemade tomato basil soup from scratch (use vegan options mentioned) is healthy, super easy to make, and freezer-friendly.
Check out these 23 vegan breads that you can dip in this yummy soup!
37. Air Fryer Cauliflower
38. Vegan Mashed Potatoes
41. Rosemary Roasted Potatoes
43. Air fryer Onion Rings
Vegan recipes for Kids - SNACKS & DESSERTS
I have included a lot of healthy snacks and some yummy, decadent vegan desserts that your kids will love in this section of vegan recipes for kids.
46. Peanut Butter Cookies
51. Watermelon & Strawberry Popsicles
These Watermelon Strawberry Popsicles are healthy, easy to make, and absolutely delicious. A refreshing treat that tastes like summer!
Another yummy treat to check out – Chocolate Ice Cream Bars (Eggless, but contains Dairy)
54. Apricot and Coconut Bars
Apricot and coconut bars are quickly and easily made and are a great healthy option when you need of an energy boost.
These no-bake bars are free of refined sugar, are vegan, and gluten-free. If you can't find fresh apricots, try out my Lemon Bar recipe that can be easily made vegan!
55. Crispy Roasted Chickpeas
Cute and Festive Christmas Tree Cupcakes! These vegan chocolate cupcakes are so delicious and at the same time so easy to make that your kids can help you make these!
Another fun eggless cupcake recipe to check out – Red Velvet Cupcakes
57. Apple Granola Topped Goodness
61. Dragon Fruit Ice-Cream
If you are looking for a fun, colorful ice cream flavor, this is for you! This no-churn vegan ice cream is made with only two fruits – bananas and dragon fruit!
If you are ok with dairy, you would also love this easy blueberry ice cream.
Vegan Recipes for Kids - DRINKS
I have included a few easy and healthy-ish drink recipes that even your kids can make alone!
67. Pineapple Matcha Slushie
69. Watermelon Lime Smoothie
70. Peanut butter Milkshake
71. Pineapple Mango Smoothie
DID YOU ENJOY THIS ARTICLE?
Let me know what you thought!
Don't forget to Leave a rating below 🙂
Here are some of my favorite ones, that I am sure you would love –
Disclosure: This page may contain affiliate links, which may earn me a commission, with no additional cost to you. Each of these links are referenced with the asterisk symbol * next to it, at all places it is posted.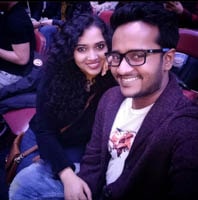 Hi! Akshita & Midhun here! Welcome to our blog where we show simple yet awesome recipes for your cravings. Akshita being allergic to egg, we are committed to providing egg-free recipes along with some vegan friendly options. Read more about us here!
We are sorry that this post was not useful for you!
Let us improve this post!
Tell us how we can improve this post?