30 Amazing cookie recipes without butter
Are you looking for delicious cookies that do not use butter? You're at the right place! 30 amazing cookie recipes without butter for you to go through.
PIN The Image Below To "cookies" board to Check It Out Later!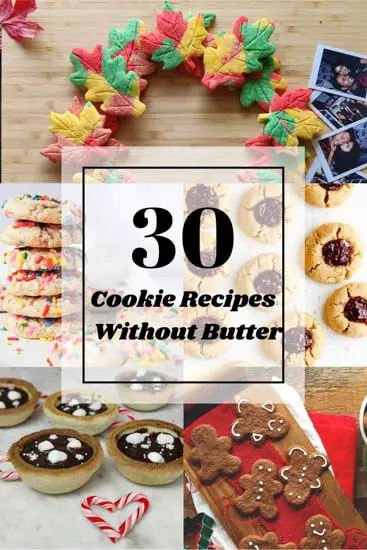 Disclosure: This Page May Contain Affiliate Links, Which May Earn Me A Commission, With No Additional Cost To You. Each Of These Links Are Referenced With The Asterisk Symbol * Next To It, At All Places It Is Posted.
Whether its for cookies specifically for holiday season or just another weekend, you will find all of them here. Take your pick of the lot or go through them, one by one, and find your favorite cookie recipes.
These recipes use either non-dairy/vegan butter, vegan margarine, or vegetable oil. There are even some which uses just water for binding the cookie dough!
These are ideal for those who are leading a vegan lifestyle, switching over to a healthy diet or for anyone who just wants to try out alternative options for fun.
Must Haves
Before you try out these great recipes, make sure you have these items handy to make things easier.
Tips to Remember to make Cookie Recipes without Butter
Soften the vegan margarine/ vegan butter at room temperature.
 If the recipe calls for it, melted coconut oil is the right way to use coconut oil.
Drinking chocolate powder (usually call hot chocolate powder) can be used in place of unsweetened cocoa powder, BUT, drinking chocolate powder has added sugar in it so be mindful of any more sugar you add to make the cookie dough.
Preheat the oven before beginning your prep. If you prepare the batter and then wait for the oven to heat up, sometimes the batter can dry out a little bit.
Amazing Cookie Recipes without Butter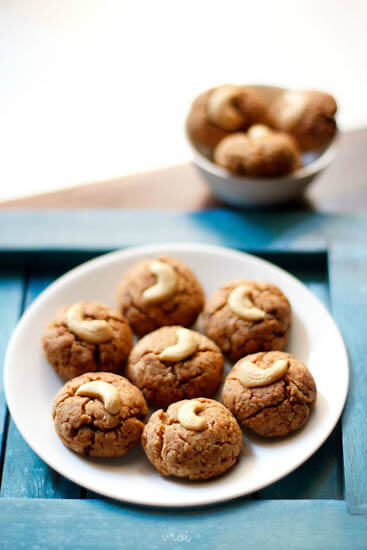 These delicious, slightly chewy vegan cookies from Veg Recipes of India, come with a tinge of cardamom and ginger flavor.
It's made with coconut, jaggery and whole wheat flour. Plus you don't need a lot of time to make them!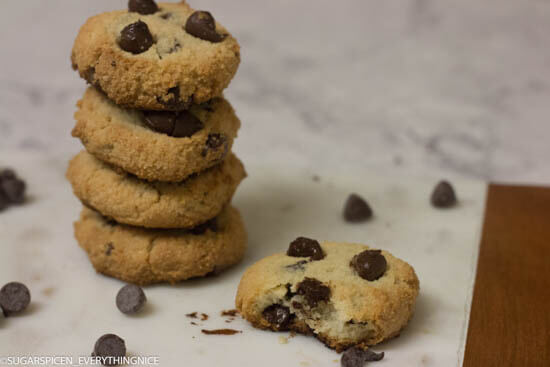 If you are looking to try a great cookie recipe that is crispy on the outside, soft, bendy and chewy on the inside, check out our very own butterless chocolate chip cookies.
This is my favorite chocolate chip cookie recipe! These delicious cookies are made with almond flour mixed with vegan chocolate chips.
You can also use chocolate chunks instead of chocolate chips* if you like. An awesome snack and it takes less than half an hour to prepare. It's that easy!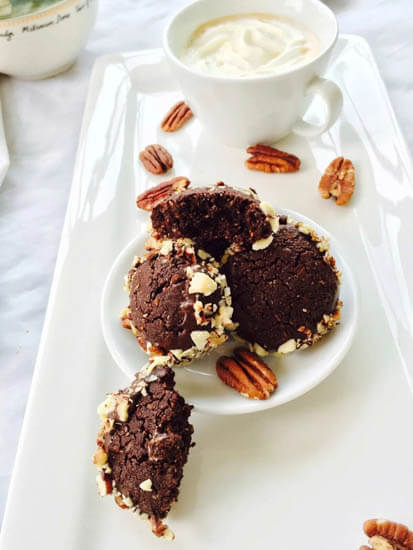 From Ramona's Cuisine, you have these beautiful cookies made with flaxseed*, cacao and pecan nuts*. Go check it out!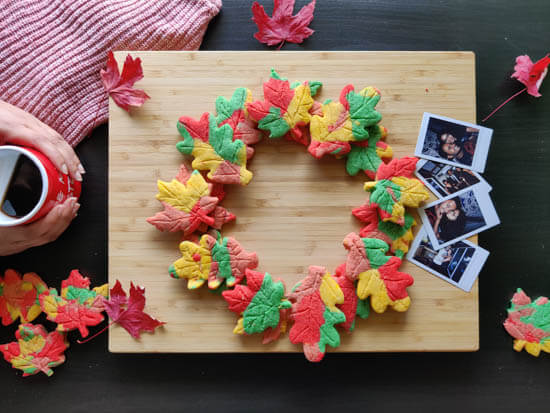 One of my all time favorite cookie recipes — brought to you by yours truly — these vegan fall leaf sugar cookies are crispy and so light.
The maple leaf shape of these delicious sugar cookies and the colors are gonna remind you of all things beautiful about the fall season.
Go check out this perfect cookie recipe.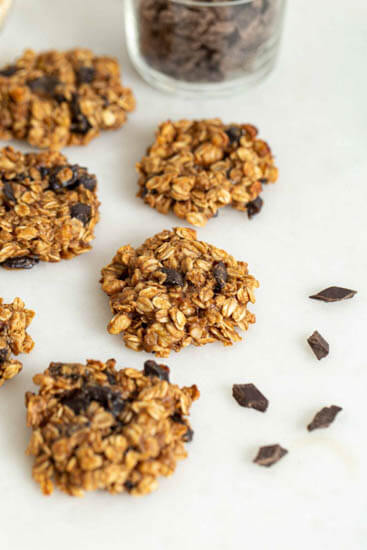 From Running on Real Food, you have these healthy peanut butter banana oatmeal cookies that uses just 3 ingredients.
This would make for a quick snack that you can easily whip up in 20 minutes.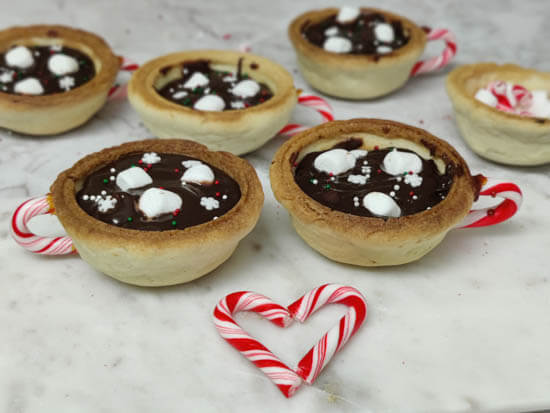 Crunchy sweet cookie cups with candy cane* handles filled with "hot chocolate", topped off with marshmallows and sprinkles.
Here's another cookie recipe from us, to decorate your Christmas dinner table next to the Christmas Tree Cupcake and Star Bread!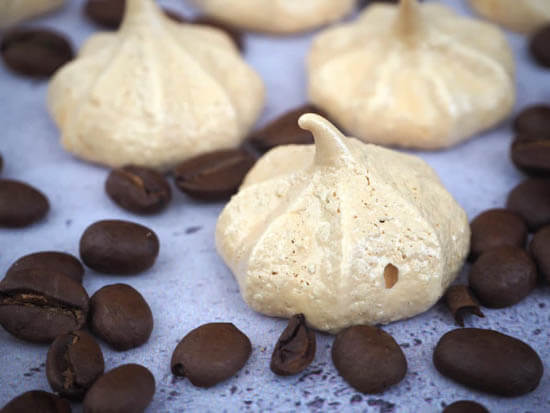 These vegan coffee aquafaba meringues, from  Keep Calm and Eat Ice Cream, comes with a crunch and flavor of coffee. Plus they look absolutely beautiful.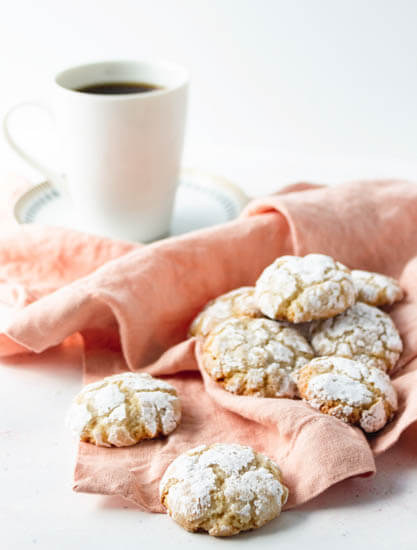 Originally from Italy, Amaretti cookies are light almond-flour* cookies. Two City Vegans bring to you their beautiful vegan Amaretti Cookies which are gluten-free and oil-free as well.
From Everyday Nourishing Foods, here you have chocolate cookies made with buckwheat flour*, that comes with a soft and chewy texture on the inside with crispy edges.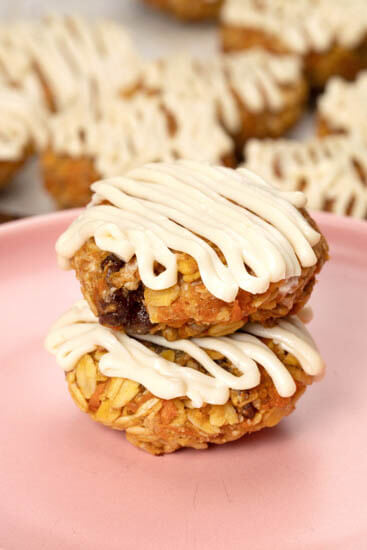 These carrot cake cookies from Healthy Recipes 101 are mini cakes that are soft in the center and leave nothing to be desired.
With no eggs, butter, or sugar, they're a healthy treat for sweet cravings!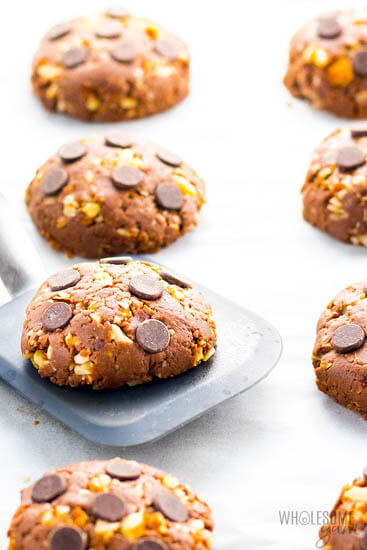 Peanut butter and chocolate flavored no bake cookies! You cannot go wrong with this recipe even if you are a first time baker.
These keto cookies (only 3 g net carbs!) are brought to you by  Wholesome Yum and are a must try.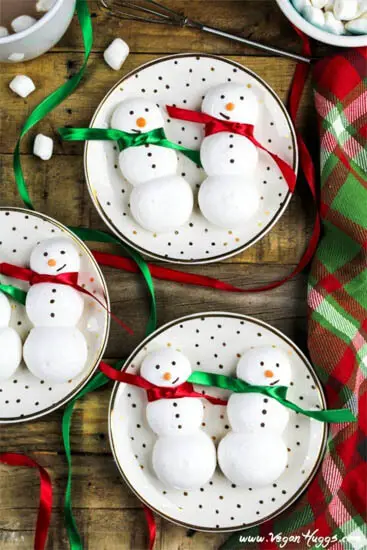 Looking for your next winter party cookies? Take a look at these  snowman-shaped vegan meringue cookies from Vegan Huggs. You're gonna love it!
These Chocolate Ice-Cream bars decorated like Rudolph the Reindeer would be perfect too!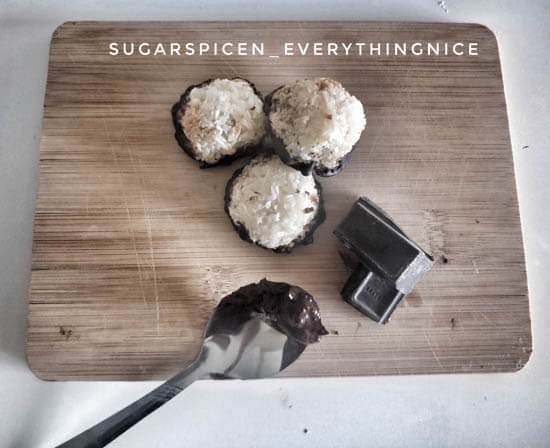 These Coconut Macaroons are to die for! Delicious and oh so easy to whip up for a quick fix dessert emergency.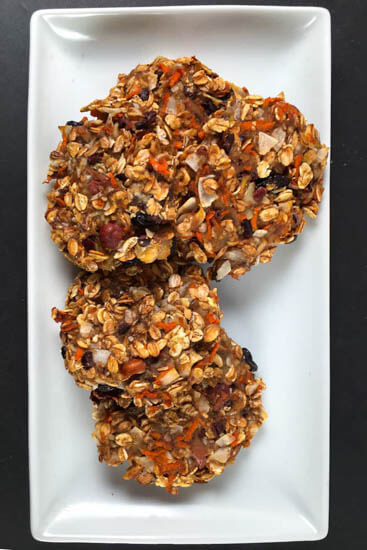 These healthy breakfast cookies from Summer Yule are packed with good-for-you ingredients and have no added sugar and no butter!
They are so healthy, you could eat them for breakfast and they have no oil, flour,  butter, and no sugar added either!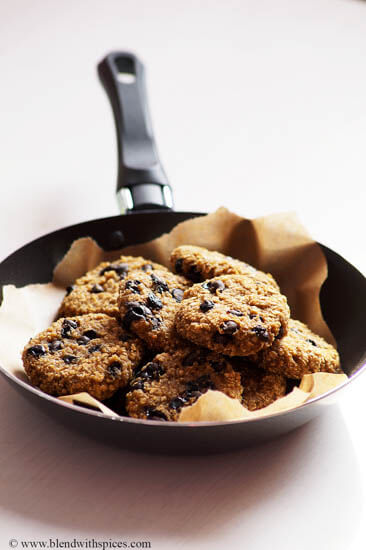 Banana Oatmeal Chocolate Chip Cookies – Soft, chewy, healthy and delicious. This is a great recipe to use your overripe bananas.
These soft and chewy cookies are made without any sugar, eggs, flour and butter. 
If you don't like chocolate chips*, you can replace them with your favorite nuts, raisins* or cranberries.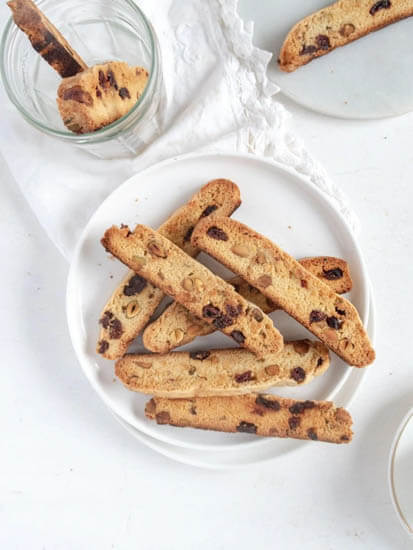 Berry Baker brings to you her crispy vegan biscotti cookies with flavorful lemon zest, chewy cranberries, and colorful pistachios.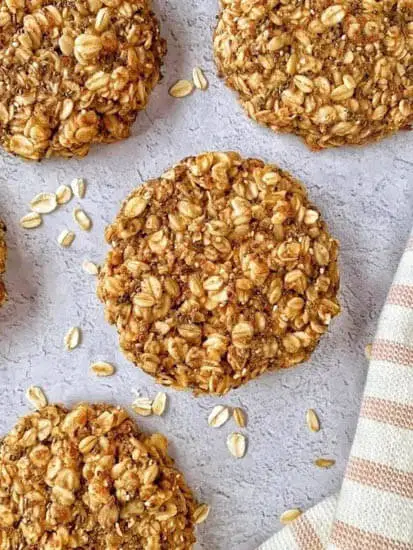 Check out these vegan and gluten-free oatmeal protein cookies made with peanut butter, flax & cinnamon!
Brought to you by The Oregon Dietician. You can find a lot more healthy recipes ideal for families. Stay healthy and on a budget!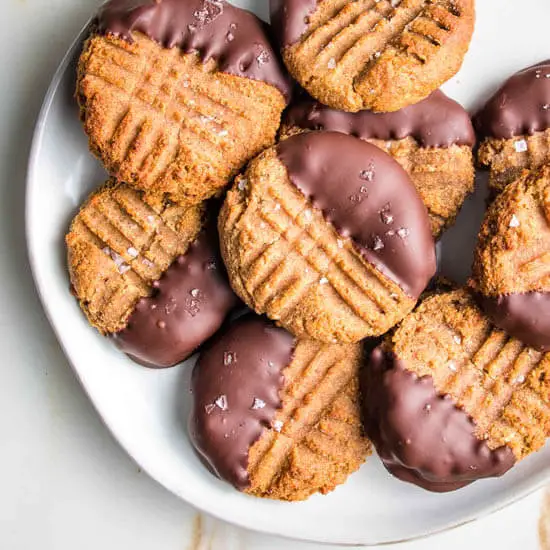 Healthy vegan peanut butter cookies from Debra Klein — soft, chewy and easy to make.
Another place to check out really great healthy recipes fit for families and anyone who has cravings and still want to watch what they eat.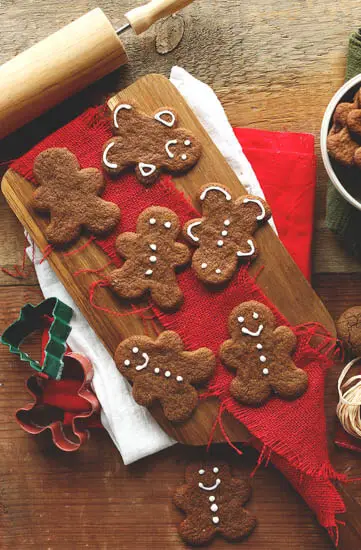 If you have plans of making gingerbread cookies for next Christmas, then check out these vegan and gluten-free gingerbread men cookies from Minimalist Baker.
These gluten-free lemon poppy seed cookies from The Pretty Bee are a wonderful treat. Make them extra special by topping them with a simple lemon glaze!
If you are interested in similar allergen free recipes, make sure to check out her website!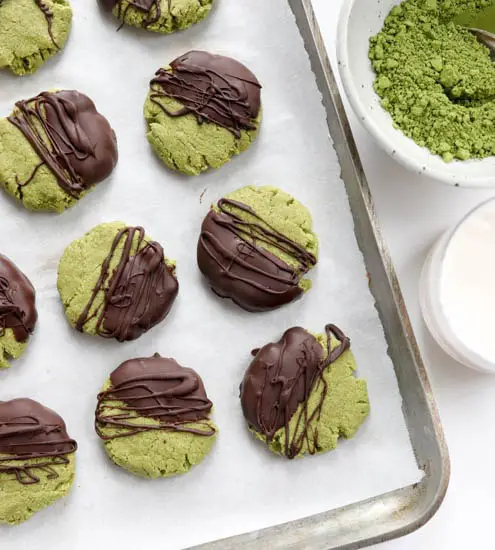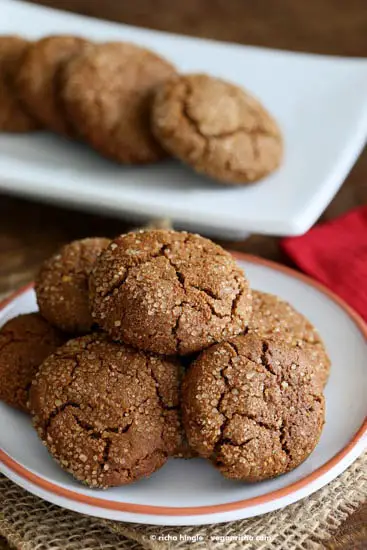 Here are some beautiful and mouthwatering vegan, gluten-free ginger molasses cookies coated with coconut sugar from Vegan Richa.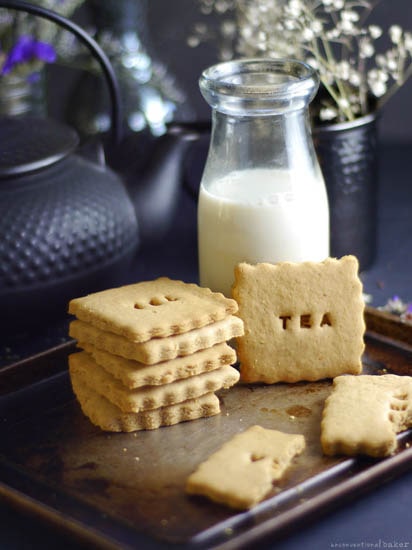 These cute cashew butter* tea biscuits look so adorable, they make me want to make a cup of chai and sit out on the balcony and enjoy the weather.
Check out these gluten-free, vegan tea biscuits and other recipes at Unconventional Baker.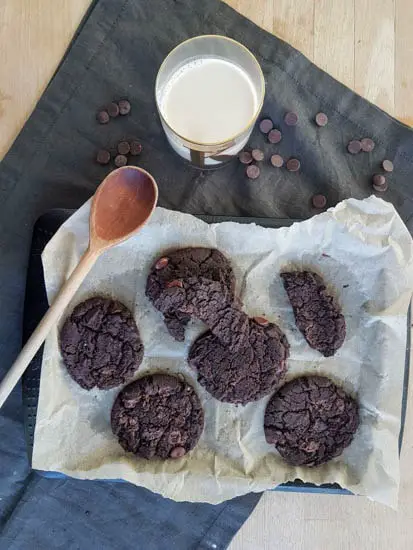 From Kelham Island Kitchen, here you have some zesty vegan chocolate orange cookies made with rich dark chocolate and orange zest.
Another easy recipe that you can whip up in 30 minutes.
Translating to shells in English, školjkice are Croatian cookies that are semi-circular in shape, filled with jam and coated with powdered sugar.
These cookies by Sustain My Cooking Habit, are filled with thick jam like sweet plum or quince jam. Give it a go!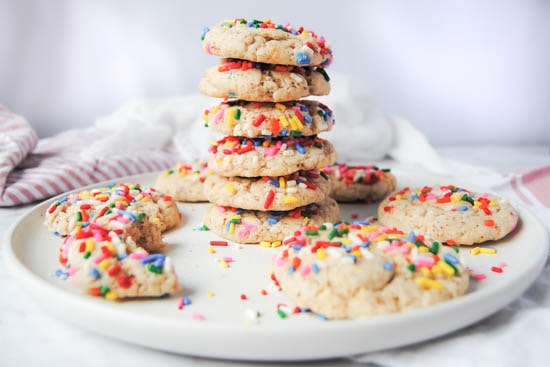 Rainbow cookies perfect for a fun party! These are sweet and chewy with a little crunch. Check these out at Marley's Menu.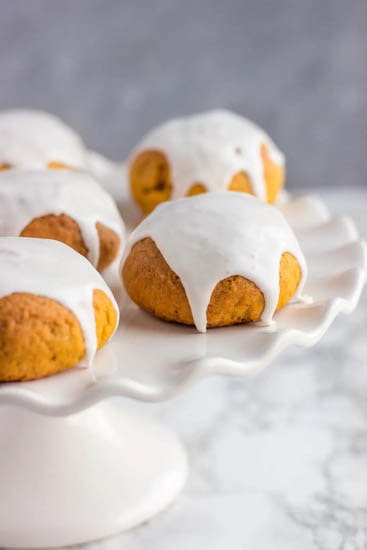 These soft vegan Pumpkin Sugar Cookies from Lavender & Macarons are simple yet delicious. You can enjoy these for breakfast or as a snack.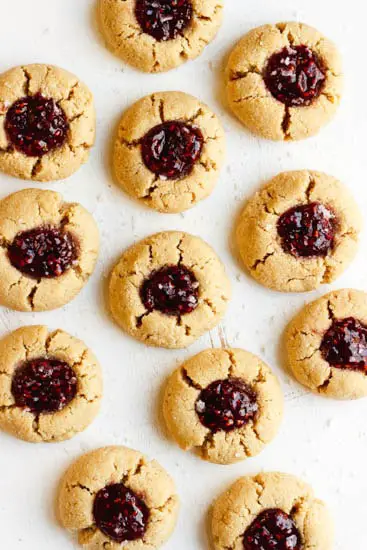 Check out these cute little raspberry jam thumbprint cookies garnished with flake salt*, from With Food and Love.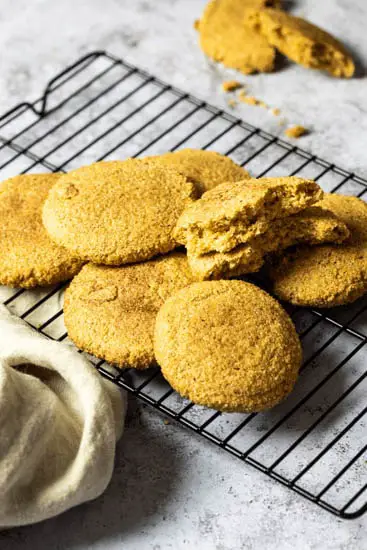 Crunchy on the outside and soft on the inside, check out these vegan snickerdoodle cookies from Ve Eat Cook Bake.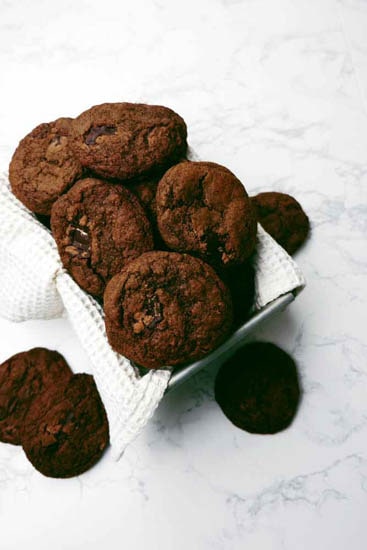 Another easy and vegan recipe – homemade chocolate chip cookies by The Chestnut Bakery. This recipe makes chewy cookie with rich chocolate flavor.
Did you find this recipe helpful ?? Leave me a star rating & comment about it or any recipe idea you would love to see. Don't forget to share with family and friends!
Join Sugar Spice Community:
Facebook Group | Pinterest | Instagram | YouTube
Looking for more recipes? Sign up for our Sugar Spice newsletter and our YouTube Channel for weekly videos. Also rate, comment and share this article!
Disclosure: This page may contain affiliate links, which may earn me a commission, with no additional cost to you. Each of these links are referenced with the asterisk symbol * next to it, at all places it is posted.
About the Author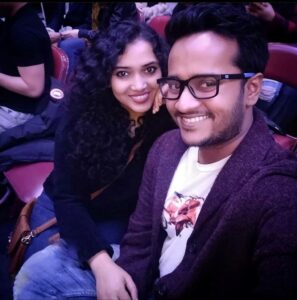 Hi! Akshita & Midhun here! Welcome to our blog where we show simple yet awesome recipes for your cravings.
Akshita being allergic to egg, we are committed to providing egg-free recipes along with some vegan friendly options. Read more about us here!
We are sorry that this post was not useful for you!
Let us improve this post!
Tell us how we can improve this post?