Coffee Cookies shaped as Coffee Beans
Jump to Video
Jump to Recipe
Look at those coffee beans! No wait ! These are cookies, people! Who here likes waking up to a cup of steaming hot coffee? Especially when you set the coffee pot to start right when you up! We like a little bit of coffee in some of our desserts too, like the Easy No-Egg Tiramisu we made. We were looking around for another go at a coffee flavor recipe and we came up these small really cute cookies that are shaped like coffee beans! As usual we snooped around for an eggless one and found one. So if you all like coffee flavored small bite sized desserts, then this would be an awesome place to start.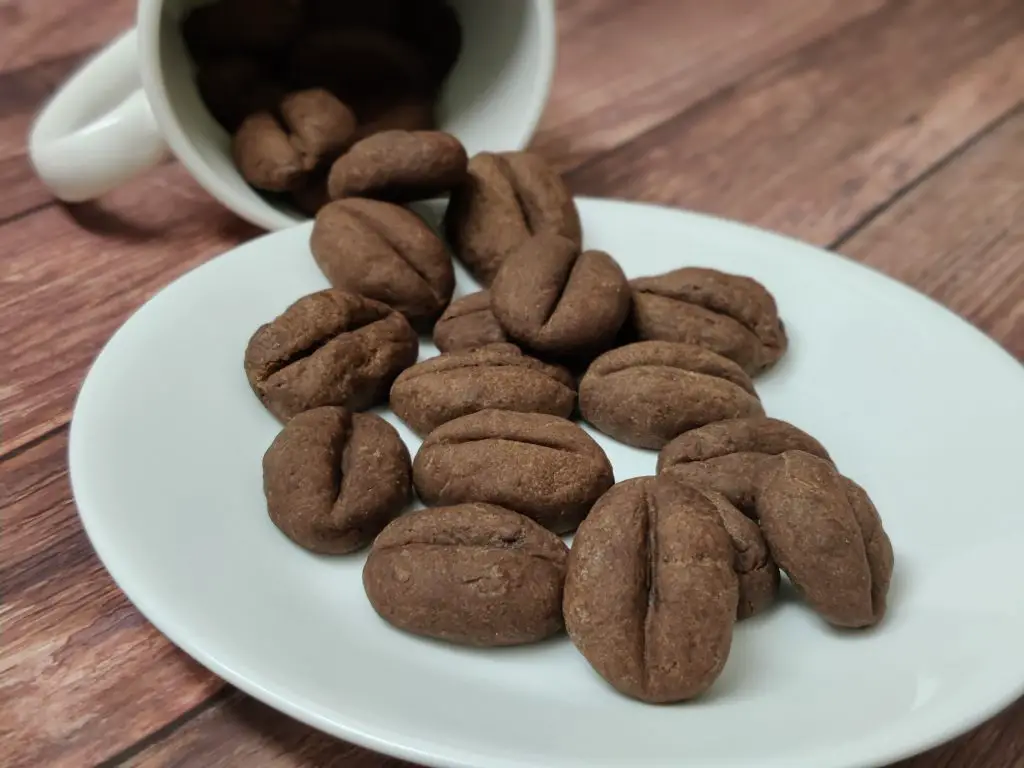 This is going to be another easy one. Not too much of work and just a little bit of prep work. Key thing to notice is the butter. It has to be soft. If you get cold hard butter, its going to be particularly difficult to work the dough. You can find more of these little tips under the 'Tips Before Proceeding' part. For now lets read a bit into coffee.
Little bit about coffee
People know a lot about the best cafes and the best roasts of coffee available in the market. Mocha, cold brew, espresso and the lots. Yet, no one knows anything about where it originated! I am guilty as well. It actually dates back to the 15th century with some earlier reports of its first use from legends. There are some substantiated evidence for its appearance in Sufi monasteries in Yemen, slowly trickled to the Middle East, South India and on it goes with time.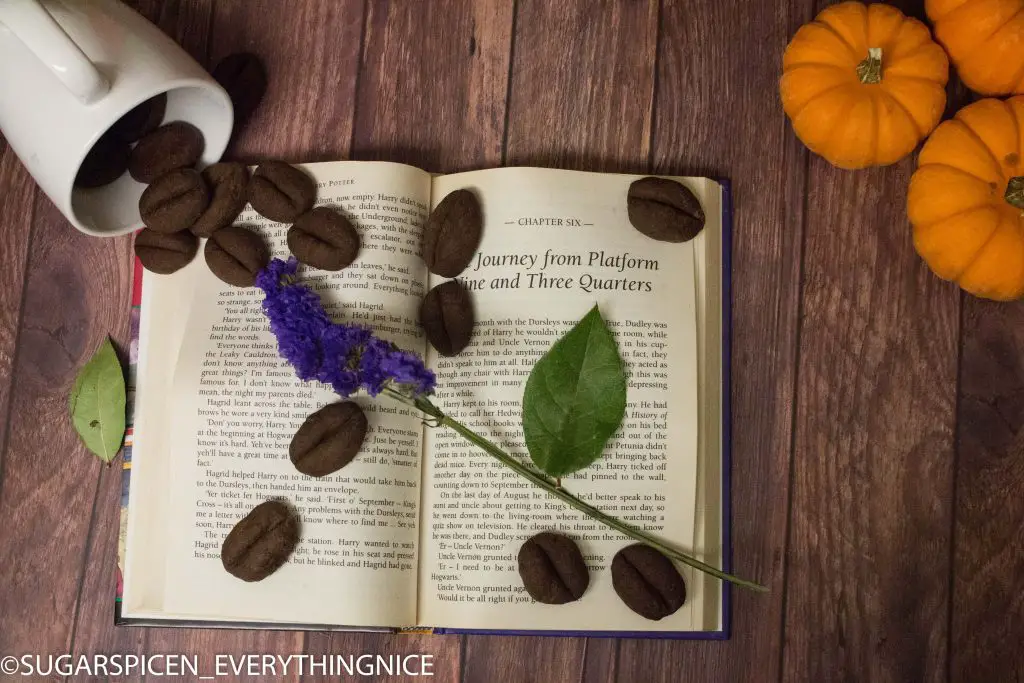 Out of the many legends, one I found interesting is of an individual who was starving and ended up eating berries from a nearby shrub. Due to the bitter taste he tried roasting it and then boiled it which created a fragrant brown liquid which upon drinking gave him an aura of energy. With little bit of exaggeration and people predisposition to believe anything, it ended up being called a miracle drug and the individual was made a saint. You should check some of the other stories that shows the first accounts of coffee beans, some of them are even more unbelievable. There's one about goats having coffee beans and going crazy! Seriously! Look them up. Wikipedia all the way! For now lets get back to our coffee bean cookies.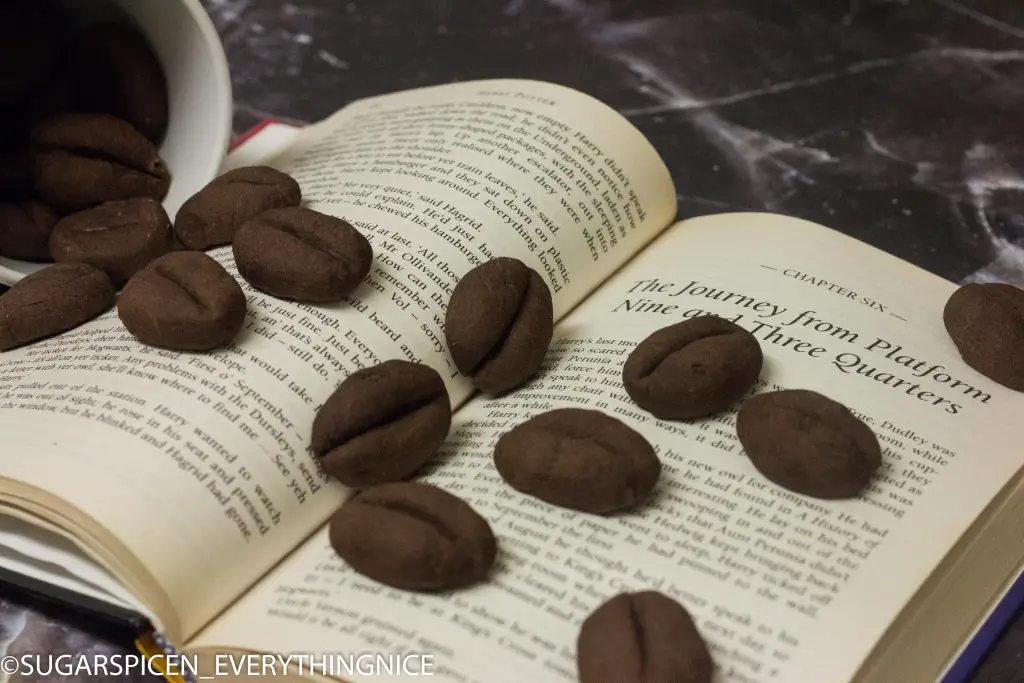 Tips for perfecting the Coffee Cookies
Butter: It has to be at room temperature and it has to be SOFT. You should be able to push through it with your finger without putting much effort. If you want the butter to soften fast, try cutting up the butter into small half inch slices and let it sit at room temperature.
The dough might be a bit sticky initially. This is when you sprinkle little bit of flour and mix a bit more.. Keep repeating to a point when its not too sticky. You don't want to overdo this though. To get a good idea when to stop or what consistency you need, check out the video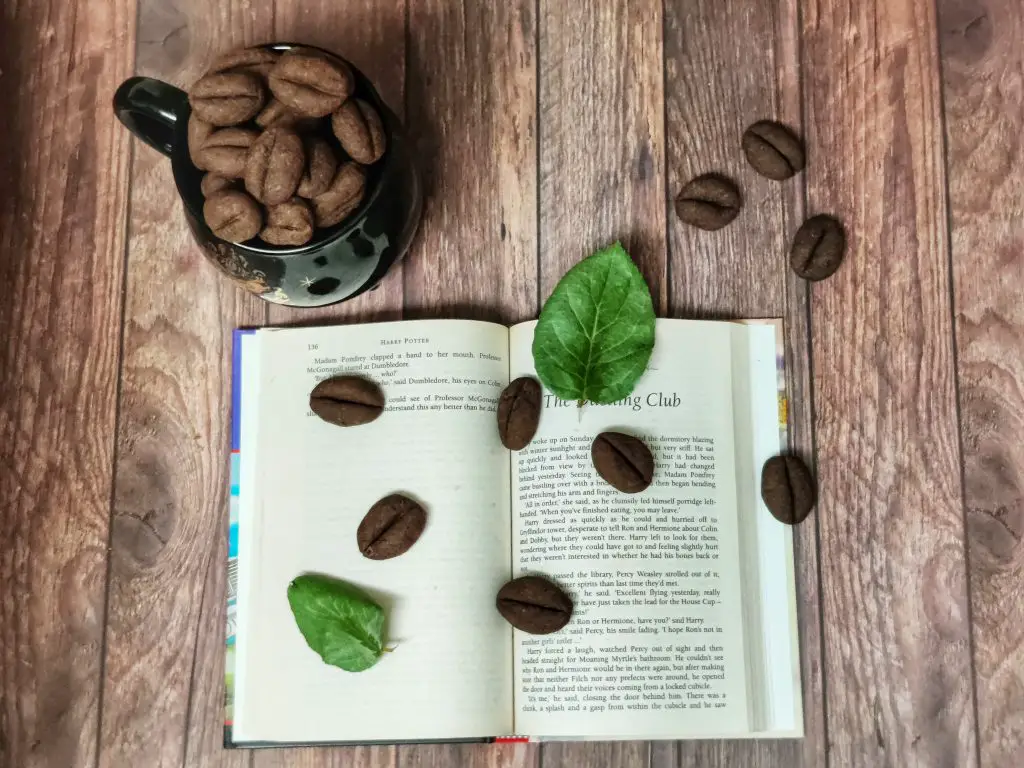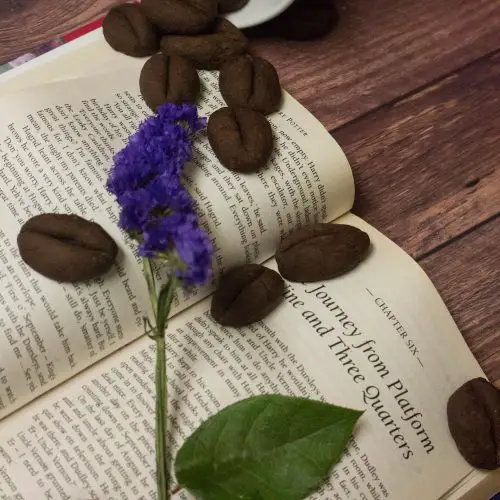 Coffee Bean Cookies
These bite sized eggless coffee bean cookies are rich in coffee flavour, plus a hint of cocoa. A treat for any coffee lover!
Ingredients  
¼

cup

water

hot

2

tsp

instant coffee powder

¾

cup

butter

softened

⅔

cup

powdered sugar

1

tsp

vanilla extract

1

cup

all purpose flour

1

tbsp

corn flour

¼

cup

cocoa powder
Instructions 
Mix instant coffee powder in water and keep it aside.

Add butter and sugar in a bowl and mix well.

Add the coffee mixture to it and mix.

Next add the flour, corn flour, and the cocoa powder.

Combine everything well and form a dough. Keep it in the fridge for 30 minutes.

After refrigeration, make equal sized cookie balls and shape into an oval shape.

Place the cookie balls on your baking tray and make a gentle cut in the middle using the back of a butter knife to make it look like a coffee bean

Bake at 180C for only 8-10 min.

Let the cookies rest on the baking tray for 10 minutes after baking
Pin the image below to check it out later!
PIN the image below to check it out later :
We are sorry that this post was not useful for you!
Let us improve this post!
Tell us how we can improve this post?