Subway Chipotle Sauce (Copycat)
This Subway Chipotle Sauce tastes almost the same as the original Subway recipe but is made without eggs!  This easy recipe only requires a few ingredients and just about 5 min.
Disclosure: This Page May Contain Affiliate Links, Which May Earn Me A Commission, With No Additional Cost To You. Each Of These Links Are Referenced With The Asterisk Symbol * Next To It, At All Places It Is Posted.
I love Subway but being allergic to eggs, I can't have most of their delicious sauces, especially the renowned Subway chipotle sauce. This is my husband's favorite subway sandwich sauce! 
Having heard so many people raving about it, I decided to make an eggless copycat version of it.  
Also check out my other copycat recipes here :
Subway's chipotle southwest sauce has the right amount of heat, tang and acidity that can elevate the flavor of any dish. 
This recipe requires only a few ingredients, most of which you might already have at home, and the steps are super easy. So, making subway chipotle sauce at home is easy and inexpensive!
You can use this sauce as a salad dressing, to spice up sandwiches or as a dipping sauce for anything from French fries or fried pickles, to chicken nuggets! 
Add this dip to charcuterie board to dip your veggies on it! You won't need to ever search the supermarkets for a brand dupe.
Get New Recipes Every Week Directly in your Inbox!

Full Recipe Ingredients/Instructions are available in the recipe card at the bottom of the post. You can find important tips/tricks in the blog post.
Ingredients and Alternatives
Ranch – I searched long and hard for a vegan ranch but couldn't find one. So, I settled for this eggless one – Three Cheese Ranch* or make your own using my eggless ranch recipe.
Mayo – Use full fat vegan mayo* for the best taste. If you are not vegan or allergic to eggs like me, feel free to use regular mayo.
Chipotle peppers in adobo sauce *- You should be able to get these at any supermarket. 
Chipotle peppers come from red jalapenos, and sometimes also from ripe green jalapenos. They are made by putting the jalapenos through a drying and smoking process, during which most of the heat is still retained.
The heat level of chipotle peppers is labelled as medium heat. To give you a better idea, here is a comparison: Thai red peppers have a Scoville Heat Units between 50,000 to 100,000 and chipotle peppers are rated between 5,000 to 10,000 Scoville units.
Others – White vinegar, sugar, onion powder, garlic powder
How to make the perfect Subway Chipotle Sauce
Creating the perfect southwestern chipotle sauce only takes few minutes!
Combine mayonnaise and ranch with chipotle peppers in a food processor. To this, add white vinegar, sugar, onion powder, garlic powder, and blend till you get a smooth consistency.
You can store it in a mason jar to help preserve it for long or you can add it to a squeeze bottle as done in subway restaurant and use it to elevate your sandwich preparation game
Commonly asked questions
What is Subway chipotle sauce or subway southwest sauce made of?
The main ingredients used in this southern chipotle sauce at Subway are ranch, mayonnaise, chipotle pepper in adobo sauce, vinegar, onion powder, and garlic powder.
What does subway chipotle southwest sauce taste like?
The chipotle southwest sauce has a creamy texture. It is mildly sweet and has a good balance of spice and tang, with a hint of acidity. This sauce has the ability to add a burst of delish to almost any dish – be it a tuna sandwich or a chicken salad.
Is chipotle sauce at subway healthy?
The southwest chipotle sauce contains about 100 calories, 10 grams of fat, and 220 milligrams of sodium per serving, which means the chipotle sauce at Subway is not as healthy as would like it to be. Gives you more reasons to make it at home, right?
How long can you store chipotle sauce?
Store in an airtight container and refrigerate the sauce. This should make it last up to 2 weeks.
Can you buy chipotle sauce?
Heinz Southwest Chipotle sauce might be the closest commercially available sauce that is similar to Subway's chipotle sauce. But this does contain egg and might not be suitable if you are vegan or allergic to eggs.
What are the best subway sauces?
Some of the most popular Subway sauces are – mayonnaise, honey mustard, sweet onion, southwest chipotle and barbeque sauce. Which ones are your favorite? Tell us in the comments below!
Does chipotle sauce have eggs?
The original sauce you get in Subway does contain eggs but this subway southwest chipotle sauce copycat recipe doesn't.
What do you eat chipotle sauce with?
You can add it to your sandwiches or use it as salad dressing. You can even serve it in a small bowl as a dipping sauce to go with your favorite fries.
Here are some of my favorite ones, that I am sure you would love –
Get New Recipes Every Week Directly in your Inbox!
Subway Chipotle Sauce (Copycat) Recipe
Hot, tangy, sweet Subway chipotle sauce made at your own home with few ingredients and in 5 minutes! Now you can make Subway at home!
Ingredients  
3/4

cup

Three cheese ranch

1/4

cup

Mayo

(vegan or regular)

3.5

oz

Chipotle peppers in adobo sauce

1

tsp

Sugar

2

tbsp

White vinegar

1

tsp

Garlic powder

1

tbsp

Onion powder
Instructions 
Add all the ingredients to a food processor, and blend! Simple as that.

Store in any airtight container and serve as and when needed
Did you find this recipe helpful ?? Leave me a star rating & comment about it or any recipe idea you would love to see. Don't forget to share with family and friends!
If you found this post useful, PIN the image below to your
"Copycat recipes" Board on Pinterest to check it out later
Looking for more recipes? Sign up for our Sugar Spice newsletter and Follow along on Facebook, Instagram, Pinterest for updates. Remember to Subscribe to my YouTube Channel for weekly videos.
Disclosure: This page may contain affiliate links, which may earn me a commission, with no additional cost to you. Each of these links are referenced with the asterisk symbol * next to it, at all places it is posted.
About the Author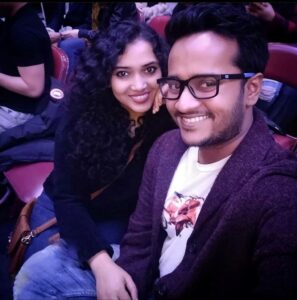 Hi! Akshita & Midhun here! Welcome to our blog where we show simple yet awesome recipes for your cravings.
Akshita being allergic to egg, we are committed to providing egg-free recipes along with some vegan friendly options. Read more about us here!
We are sorry that this post was not useful for you!
Let us improve this post!
Tell us how we can improve this post?