Are Wheat Thins Vegan? (2022 Edition)
If you are vegan and looking for a healthy snack, you might have wondered, " are wheat thins vegan?" The short answer is – it depends. Some flavors are and some are not. Read on to know which are the vegan ones and which flavors seem vegan but are not.
PIN the image below to read this post later!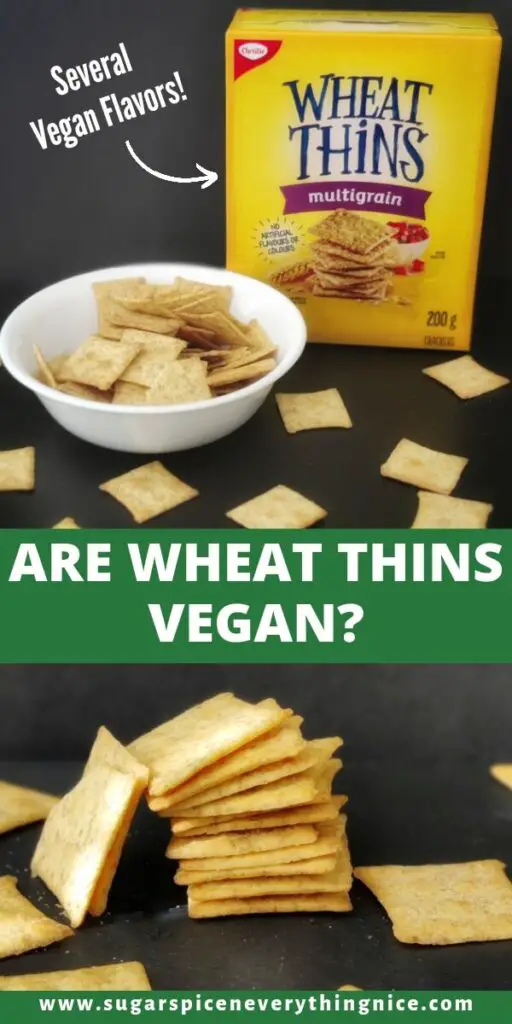 Disclosure: This Page May Contain Affiliate Links, Which May Earn Me A Commission, With No Additional Cost To You. Each Of These Links Are Referenced With The Asterisk Symbol * Next To It, At All Places It Is Posted.
To determine if wheat thins are vegan, we will look at their ingredients and how they are made to make sure these are not only healthy but also compatible with someone on a vegan diet.
If you are looking for homemade vegan snack foods and other vegan recipes, here is a comprehensive list of 71 vegan recipes.
What are Wheat Thins?
Wheat Thins are a popular brand that sells baked whole-grain crackers in the United States, Canada, and even in Australia. These thin crispy wheat crackers are anything but boring and come in a variety of flavors to keep their customers interested.
These crackers have been around since 1947!! Their popularity and demand have led to the creation of spinoff snacks such as Vegetable Thins, Oat Thins, Pita Thins, and Rice Thins.
Now let's take a closer look at different flavors of wheat thins.
The Original Wheat Thins Are Vegan!
You would be happy to know that this classic whole-grain cracker is vegan as it doesn't contain any obvious animal products
Ingredients
The main ingredients of the original wheat thins crackers are whole grain wheat flour, canola oil, sugar, cornstarch, malt syrup (from corn and barley), salt, Refiner's syrup, Leavening (Calcium Phosphate and baking soda), and BHT.
Most people are unaware of what BHT is; it is essentially an antioxidant produced industrially through chemical synthesis. BHT doesn't contain and is not made of any animal ingredients, which makes it a vegan-friendly ingredient. It is added to the packaging material to preserve freshness.
They do contain sugar, which can be a problematic ingredient for some vegans as we don't know how the sugar used in these is processed.
They are however featured on PETA's list of top accidentally vegan foods! So I will leave it up to you to decide if this is a vegan option for you based on your ideology. Bottom line – they contain no dairy, meat, eggs, or fish!
Other Vegan Wheat Thin Flavors
If you ok with sugar in the ingredients, these are the other vegan flavors offered by wheat thins. These will also be a good addition to your vegan charcuterie board!
Hint of Sea Salt 
The Hint of Salt variation includes sea salt in addition to the same components as the Original flavor, which makes it vegan.
The company released a lower salt version of their original wheat thins for those who want to have a little less sodium in their diet but don't want to give up their beloved wheat thins!
Reduced Fat
This flavor is also similar to the original wheat thins flavor but with 25% less fat than the original version. This makes it an easy healthy snack!
Similar to the original flavor, this is also vegan, has no artificial flavors or colors, and has no high fructose corn syrup. This is a good flavor for those who are counting calories or are worried about excessive fat intake!
Multigrain
Multigrain wheat thins may just be the healthiest flavor of wheat thins. They taste pretty similar to the original wheat thins crackers with the added benefit of having high amounts of fiber in them.
Their ingredient list include multi-grains such as whole-grain barley flakes, whole grain millet, whole grain rye, whole grain triticale, and whole grain rolled oats. They also contain unbleached enriched flour as well as whole grain flour.
It is worth noting that this flavor contains soy lecithin. While lecithin is typically a problematic component for vegans since it may be derived from animal sources, this lecithin is derived only from soybeans, making it vegan-friendly.
Wheat Thins Big Crackers
These cannot be essentially categorized as a whole new flavor. They contain the same ingredients as the original one, making these vegan.
The only difference? These are roughly twice the size and way sturdier than the original wheat thins. They are designed to accommodate extra toppings on the crackers!
Possible Vegan Wheat Thin Flavors
If you look at the ingredients of these flavors, they would appear to be vegan at first glance. But if you look again, you will see it contains something called natural flavors.
Natural flavors may or may not be vegan – the company provides no further info about them. Read more about natural flavors under " Questionable Ingredients in Wheat Thins". Use your best judgment while considering having these flavors.
Sundried Tomato & Basil Wheat Thins
If you are a lover of Italian herbs and spices, this one is a winner! The rich sun-dried tomato enhances the signature wheat thins flavor making it one of the popular flavors!
Wheat Thins Cracked Pepper & Olive Oil
This is a relatively new flavor. It adds a nice spicy twist to your old original flavor.
The pepper flavor isn't overpowering but is just enough that you don't need to dip them in anything. But at the same time, they do go very well with (vegan) cheese, hummus, and soup.
Non-Vegan Wheat Thin Flavors
Wheat Thins Ranch Crackers
Ranch flavor wheat thins crackers have buttermilk, lactose, whey, and cheddar cheese powder listed in their ingredients. These dairy ingredients make this flavor non-vegan.
Questionable Ingredients in Wheat Thins
Sugar
hy is sugar considered problematic or a questionable ingredient by vegans? Because there is a possibility that sugar is refined using animal products which may lead to it being considered non-vegan by stricter vegans.
Sugar can be derived from two sources: sugar cane and sugar beets. The main difference between the two is how they are processed after being extracted.
Beet sugar is filtered using a diffuser and is mixed with additives to crystallize, a process that doesn't require the use of animal ingredients.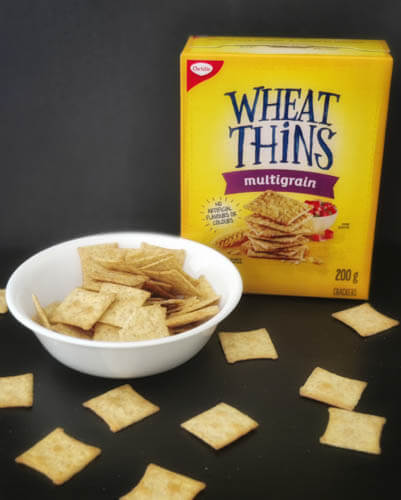 Cane sugar, on the other hand, is filtered and bleached using bone char, a decolorizer that is obtained by heating the bones of cattle. Some companies also use activated charcoal to achieve the same result, so not all cane sugar is bleached using bone char.
It is almost impossible to know what type of sugar is being used as in most cases it is simply listed as "sugar" in the ingredient list. You may not know the answer even if you contact the company as they often get the sugar from several suppliers who may be using different processing methods.
Natural Flavor
This is listed as an ingredient in multiple wheat thin flavors such as sun-dried tomatoes, cracked pepper & olive oil as well as ranch wheat thins.
Natural flavor is usually a catch-all term that is used to describe flavoring compounds. They are often derived from vegetables but sometimes these flavors can also be derived from animal sources.
I did get in touch with a representative at Wheat Thins and this is what they had to say about the contents of natural flavor :
The supplier from which we obtain natural flavoring will not provide the exact ingredients as they consider it proprietary. We do however require the suppliers to inform us if any of the following components are in the flavor so we can label them in the ingredient line : eggs, dairy, celery, soy, treenuts, peanuts, wheat, fish, shellfish, seafood, gluten and sulfites.

-Ezequiel
So though we don't know the exact components in natural flavor, we know for sure that it doesn't contain the items mentioned above. It is safe for me to consider it as vegan but I will let you decide if you are comfortable eating those flavors.
Are wheat thins healthy?
Yes, wheat thins are healthy, especially if eaten in moderation. They have zero cholesterol and are high in protein and fiber.
Wheat thins are baked and not fried and are made of 100% whole grains. They contain no artificial flavors or colors and no high fructose corn syrup. These make it a healthy snack compared to many of the other snacks available.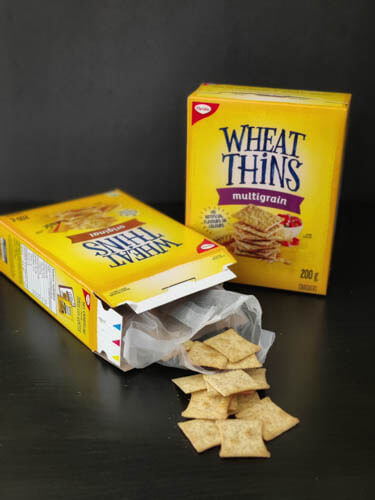 The multi-grain wheat thins have more fiber and are healthier than the other wheat thins flavors. They also have a low-fat variety, which is ideal for anyone who is looking to reduce their calorie intake. Hint of Salt Wheat Thins flavor has reduced sodium content.
Alternatives to Wheat Thins
The options mentioned here don't contain any sugar. So we don't have to worry about how the sugar is processed. I have also included options for gluten-free folks.
One thing to keep in mind is that wheat thins have a unique taste and the alternatives mentioned, however delicious, won't taste the same. This is especially true because none of them contain sugar and a couple of them are gluten-free as well.
What to serve with wheat thins
You can of course eat them as they are but these vegan dips and sauces really go well with wheat thins.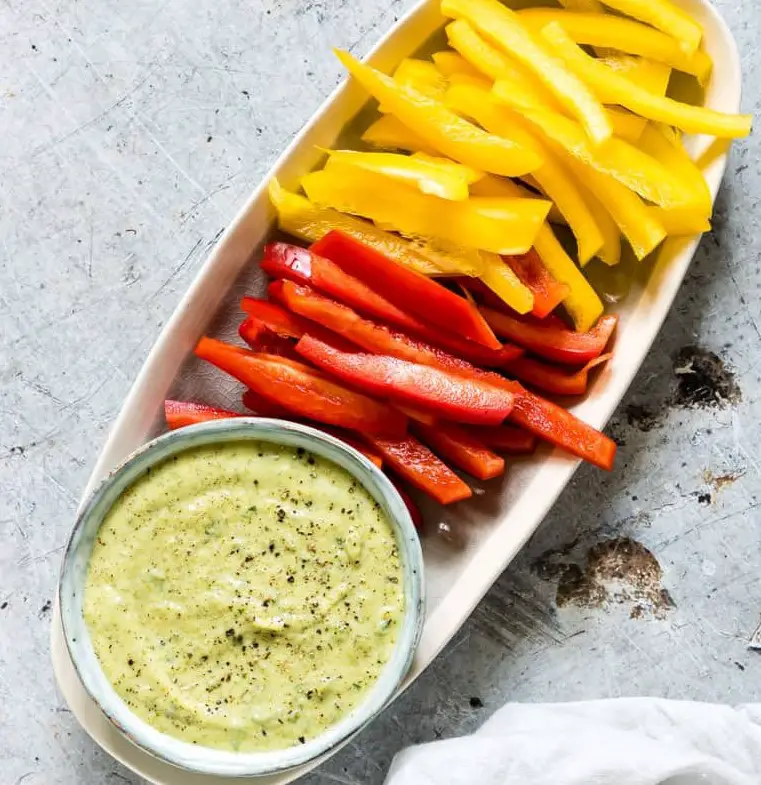 This light refreshing and creamy Zucchini Dip is vegan, gluten-free as well as keto!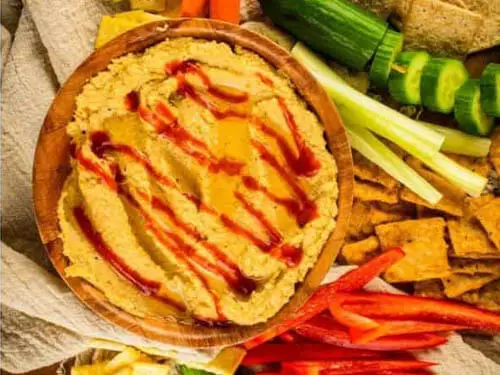 This quick and easy sriracha hummus with fresh garlic is so easy to make at home. With just 5 minutes and a few ingredients, you can have the best spicy hummus dip. They go well with the original flavor wheat thins.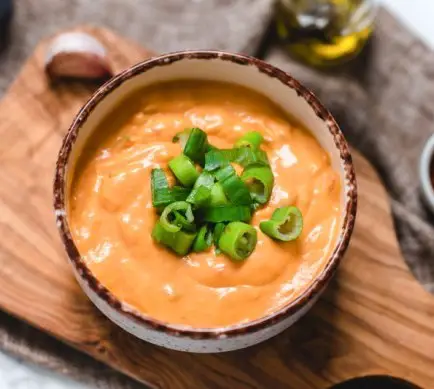 This vegan buffalo queso recipe has a rich, velvety texture with just the right amount of kick to take your multi-grain wheat thins to the next level!
Commonly Asked Questions
Are Wheat Thins gluten-free?
All the Wheat Thins crackers contain wheat as an ingredient. Gluten is present in all wheat-containing foods, which means wheat thins are not gluten-free.
Are Wheat Thins low carb?
Wheat Thins are not considered a low-carb food. Carbohydrates account for around 63 percent of the calories in Original Wheat Thins. Wheat Thins are manufactured with whole grain wheat flour and they have added sugar which accounts for a considerable amount of the carbohydrates in Wheat Thins. 
Are Wheat Thins fried or baked?
Wheat Thins are prepared with whole wheat flour and are a baked snack cracker and not fried, making them a healthy snack option.
Are wheat thins keto-friendly?
Wheat thins are not keto-friendly as they contain large amounts of carbs, sugar, oil, and syrup.
Did you find this post useful ?? Leave me a star rating & comment about it or any recipe idea you would love to see. Don't forget to share with family and friends!
Join Sugar Spice Community:
Facebook Group | Pinterest | Instagram | YouTube
Looking for more recipes? Sign up for our Sugar Spice newsletter and our YouTube Channel for weekly videos. Also rate, comment and share this article!
Disclosure: This page may contain affiliate links, which may earn me a commission, with no additional cost to you. Each of these links are referenced with the asterisk symbol * next to it, at all places it is posted.
About the Author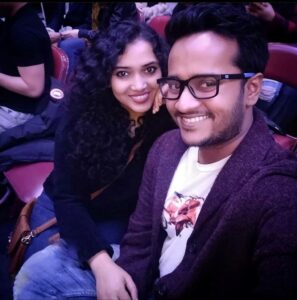 Hi! Akshita & Midhun here! Welcome to our blog where we show simple yet awesome recipes for your cravings.
Akshita being allergic to egg, we are committed to providing egg-free recipes along with some vegan friendly options. Read more about us here!
We are sorry that this post was not useful for you!
Let us improve this post!
Tell us how we can improve this post?