Can You Refreeze Cool Whip?
The smooth creamy dollop of Cool Whip is the perfect finishing touch to any dessert. This decadent food product has that magic touch to turn any ordinary dessert into something special. But what to do if you can't use the whole tub in one go? Can you refreeze Cool Whip? Read on to know the answer!
PIN the image below to read this post later!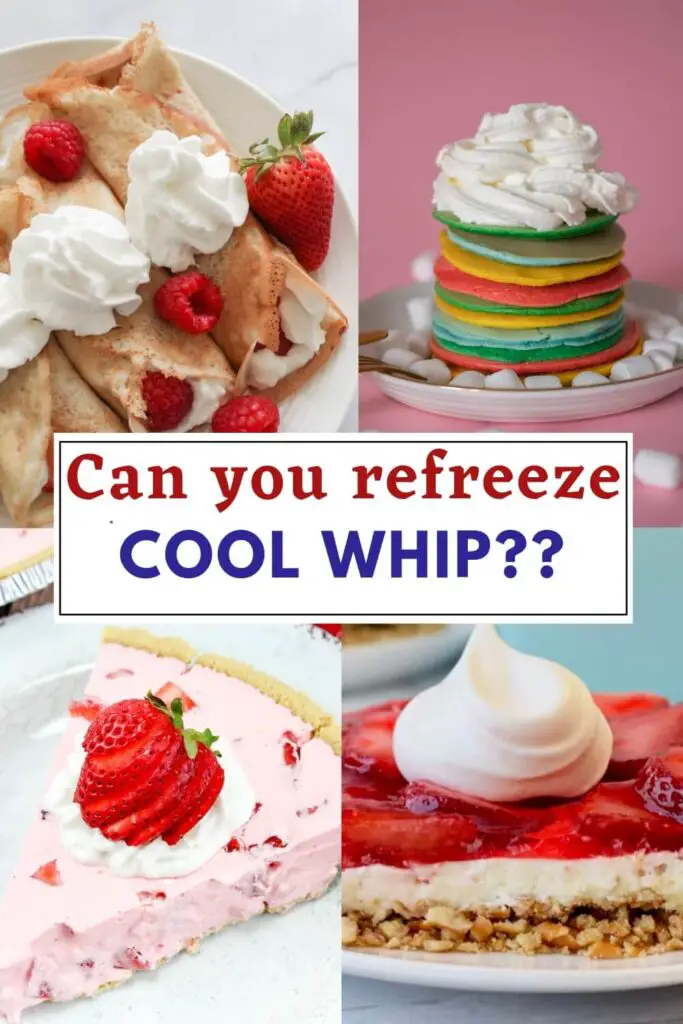 Disclosure: This Page May Contain Affiliate Links, Which May Earn Me A Commission, With No Additional Cost To You. Each Of These Links Are Referenced With The Asterisk Symbol * Next To It, At All Places It Is Posted.
It is hard to resist the charm of Cool Whip – it's sweet, fluffy, and light. In most cases, you only need a little bit of Cool Whip for your recipes or to add on top of your desserts.
So what to do with the leftover whipped cream? Freeze it, of course! Read on to know the best way to thaw and refreeze Cool Whip.
What is a Cool Whip?
Cool whip* is an imitation whipped cream by Kraft Heinz. It was first introduced way back in 1996, in the Birdseye Division of General Foods. Cool whip has dominated the whipped topping market in the US since then!
Cool Whip tastes like subtly sweetened ice cream on its own. It is creamy and has a fluffy texture like whipping cream but without the hassle of whipping it. You can use it straight from the tub.
Plus, it maintains its structure for much longer than regular whipped cream, making it perfect for topping desserts such as pumpkin pies for Thanksgiving or any other special occasion.
Besides the original, there are other varieties of Cool Whip: extra creamy, fat-free, sugar-free, and lite. Be sure to read the labels to see which one best fits your dietary needs.
Storing Cool Whip
Cool Whip is sold frozen and so it is best to store it in the freezer. Make sure to check the whipped cream expiration date or use by date. This refers to the date by which you can use that particular unopened Cool Whip tub if kept frozen.
You would however need to thaw the Cool Whip before using it. Once thawed you can store it in the fridge safely for only 1-2 weeks.
It has a longer shelf life if is kept frozen. It can stay in the freezer for up to 4 months even if the Cool Whip container has been opened!
Can you Refreeze Cool Whip?
In most cases, you will not need to use up the whole tub of Cool Whip. So it is a valid question – what to do with the remaining whipped cream, can Cool Whip be refrozen?
And the answer is YES! You can most definitely refreeze Cool Whip. In fact, Cool Whip's main selling point is that it can go from frozen to thawed to refrozen with no issues or consistency changes.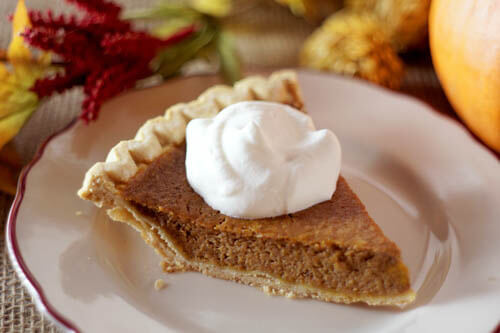 If you do plan to refreeze Cool Whip after using some of it, it is important to choose the right thawing process. The best method to thaw Cool Whip is to do it in the fridge. I have mentioned the step by step of doing this correctly below.
If you don't defrost your Cool Whip correctly, you will end up with a flat and non-fluffy whip. And refreezing this and trying to thaw again in a correct manner will not help in getting back the original texture.
How Many Times Can You Refreeze Cool Whip?
Since Cool Whip was first invented, it has been marketed as being so stable that it can be frozen, defrosted, and frozen again without losing its quality. So, in theory, Cool Whip can be refrozen an unlimited amount of times.
I would say you can thaw and refreeze up to 5 times with no loss in taste and texture if thawed correctly. Quality and texture loss after those five rounds of freezing and defrosting isn't that bad either so technically you could freeze-thaw many more times.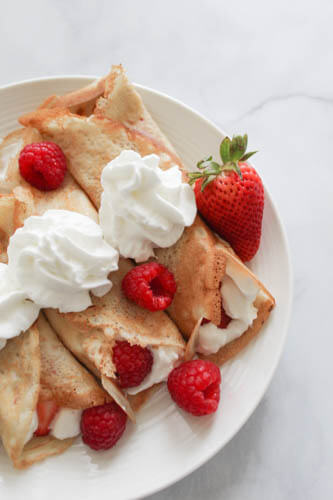 However, if you don't thaw Cool Whip properly or if it has been kept at room temperature or in the fridge for too long then it won't refreeze well and will eventually lose its light texture.
So as long as you thaw the Cool Whip using the method mentioned below, you should be able to use up the whole tub of Cool Whip without it going flat.
How to Thaw Cool Whip
As mentioned before, Cool Whip is sold frozen. So it needs to be thawed before using it. Use the methods given below to thaw your Cool Whip correctly.
In the Fridge
The best way to thaw Cool Whip is to defrost it in the fridge. You will get the best results if Cool Whip is thawed this way but this method does take a long time. This method will work only if you have at least 4-5 hours in hand before you need to use Cool Whip.
Transfer the Cool Whip tub from the freezer to the fridge.
Let it defrost in the fridge. 
It would take around 4-5 hours for a four-ounce container to thaw completely. A bigger tub of Cool Whip might need to be kept overnight in the fridge.
Use as much as you need and then put it back in the freezer.
Cool whip thawed using this method will retain its creamy and spreadable texture. It will also hold its peak without losing its shape or melting.
Under Coldwater
If you do not have the luxury of time, there is another method to thaw the cool whip quickly. This is the second-best method to thaw Cool Whip.
Fill a medium / large bowl with cold water. Please do NOT hot or lukewarm water to accelerate the thawing process. 
Take the tub of frozen Cool Whip out of the freezer. Wrap it with cling on plastic wrap to ensure water doesn't get inside the tub and then put it in this water bowl.
Let the tub float in the bowl for up to 40 minutes. You can also leave cold water running over the bowl to hasten the defrosting process.
Pay close attention to Cool Whip and use it as soon as it has softened. Refreeze once used.
This is not the best option but it is faster than defrosting it in the fridge yet safer than doing it at room temperature.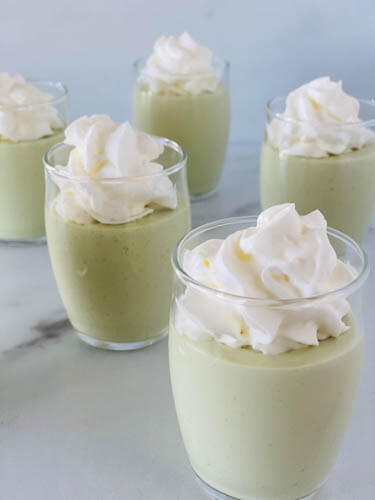 Room Temperature
Some people also thaw Cool Whip by leaving it on the counter at room temperature. I, however, do not recommend this. As it contains dairy products, it can go bad easily.
Even if it doesn't go bad, the drastic change in temperature from the freezer to room temp may change or degrade its consistency and texture and make it go flat.
However, if you do decide to thaw Cool Whip at room temperature, make sure to keep it away from direct sunlight and do not leave it out for more than 2 hours. If it is a particularly hot day and your room is warmer than 72 degrees Fahrenheit, then leave it out only for about an hour.
If Cool Whip is thawed at room temperature, it isn't advisable to refreeze it. You can try but it may not retain its shape and texture well the next time you use it.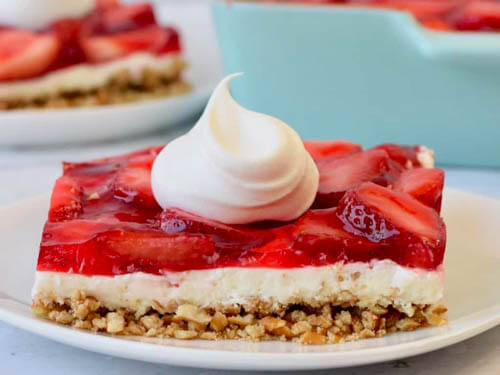 Microwave
You can also thaw Cool Whip in the microwave if you are really in a rush. This can be used to quickly thaw Cool Whip but it is really tricky method.
Take the lid of the Cool Whip tub and place it in the microwave for 30s on the defrost setting.
Then take it out and stir it. Then place it back in the microwave for another 30s.
Repeat this step until it is completely thawed and ready to use. It may take up to two and a half to three minutes.
Again, the texture and consistency will be affected when you use this method versus thawing in the fridge. In fact, if you don't take it out and stir it gently every 30 seconds, you will end up with a yellow mess of syrupy liquid that you will not be able to use.
But if you're in a pinch and need Cool Whip in a hurry, your microwave can help. An important thing to remember is that you won't be able to refreeze your tub once it's been in the microwave.
Freezing and Refreezing Homemade Cool Whip
If Cool Whip isn't available in grocery stores near where you live, you can make your own Cool Whip at home All you need is water, unflavored gelatin, powdered sugar, vanilla, and of course, whipping cream.
You can make a batch of homemade Cool Whip and freeze it, but it's best not to refreeze it.
You can also add cream of tartar, which is a cream stabilizer to your homemade Cool Whip. But imitation whipped cream with cream of tartar does not freeze or thaw well.
How to Use Cool Whip?
Begin by thawing the Cool Whip in the fridge. Once thawed it can be added on top of any desserts such as pies or cakes.
You could also make no-bake desserts such as this eggless cheesecake and blueberry ice cream. I used heavy cream for these recipes but you can use Cool Whip instead.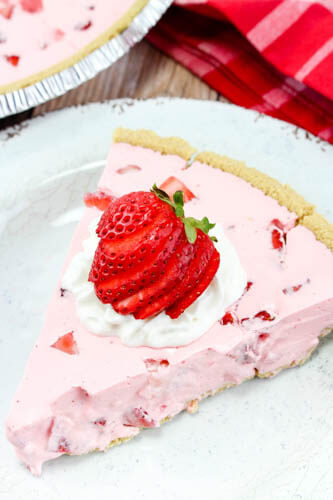 It can even turn plain fruits into a good dessert – try dunking fresh strawberries in a perky little dollop of Cool Whip. Another good idea is to use Cool Whip to thicken pie fillings. You can even frost cakes and use Cool Whip to make parfaits
Cool Whip can also be used in place of heavy cream as an egg wash substitute.
Cool Whip Alternatives
Truwhip* is a good and healthier alternative to cool whip. It doesn't contain hydrogenated oils or high fructose corn syrup and it's gluten-free, non-GMO, and kosher. There are also vegan* and keto Truwhip options.
Commonly Asked Questions
Is Cool Whip dairy-free?
Cool Whip contains skim milk, light cream, and milk protein – caseinate. So it cannot be classified as a non-dairy product.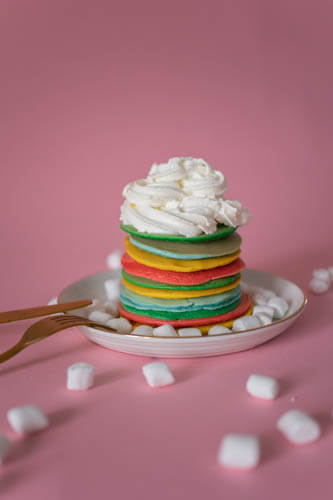 How do you know when Cool Whip has gone bad?
If you don't follow the best practices to thaw Cool Whip or if you have an old tube of cool whip that has been kept in your fridge or freezer for too long, it might have gone bad. You may be able to see if the Cool Whip has gone bad. The liquid may have been separated from the cream or if there is a noticeable discoloration or if you see mold spores, it has gone bad. Even if you don't see the obvious signs but it tastes or smells funny, it's best to throw the tub away and get a new one.
What's the difference between Cool Whip and whipped cream?
The main difference between Cool Whip and whipped cream is that Cool Whip is a combination of light cream, skim milk, high fructose corn syrup, vegetable oils, and artificial flavor, whereas whipped cream is only made using heavy cream.
Did you find this post useful ?? Leave me a star rating & comment about it or any recipe idea you would love to see. Don't forget to share with family and friends!
Join Sugar Spice Community:
Facebook Group | Pinterest | Instagram | YouTube
Looking for more recipes? Sign up for our Sugar Spice newsletter and our YouTube Channel for weekly videos. Also rate, comment and share this article!
Disclosure: This page may contain affiliate links, which may earn me a commission, with no additional cost to you. Each of these links are referenced with the asterisk symbol * next to it, at all places it is posted.
About the Author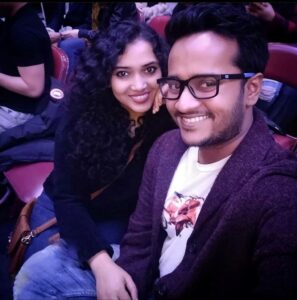 Hi! Akshita & Midhun here! Welcome to our blog where we show simple yet awesome recipes for your cravings.
Akshita being allergic to egg, we are committed to providing egg-free recipes along with some vegan friendly options. Read more about us here!
We are sorry that this post was not useful for you!
Let us improve this post!
Tell us how we can improve this post?