Arby's Vegan Options in 2022 (Ultimate Cheat Sheet)
For a fast-food joint whose slogan is " we got the meats", it isn't surprising that Arby's isn't the most vegan-friendly restaurant. But having said that Arby's does have some vegan items. If you do find yourself at Arby's and wondering are Arby's fries vegan., we have got you covered. Read on to find out – Arby's vegan options in 2022.
PIN the image below to read it later!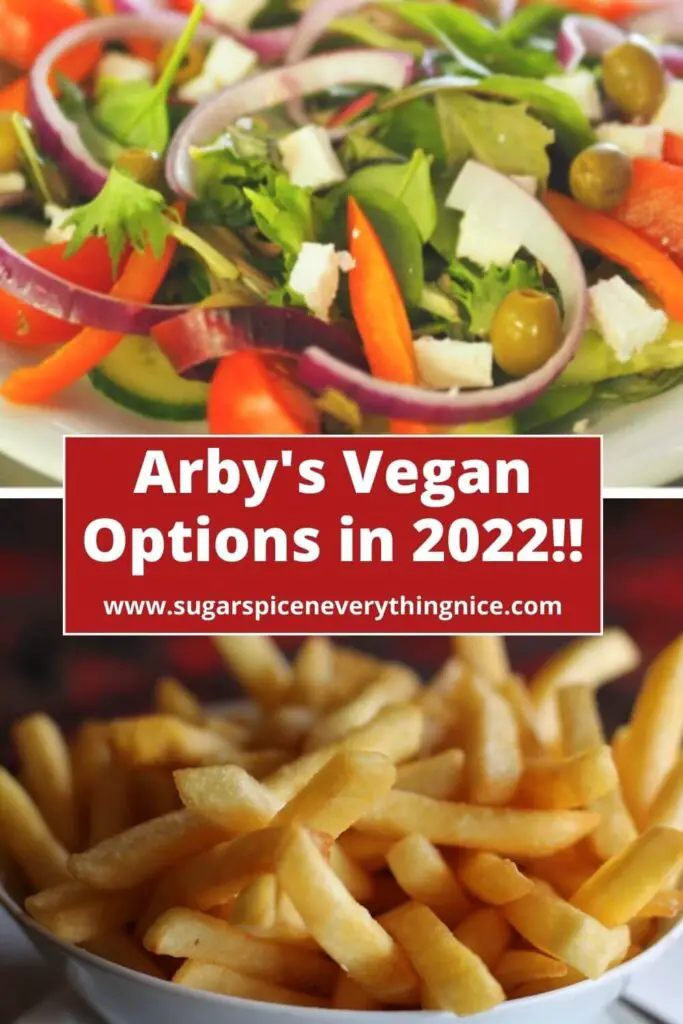 Disclosure: This Page May Contain Affiliate Links, Which May Earn Me A Commission, With No Additional Cost To You. Each Of These Links Are Referenced With The Asterisk Symbol * Next To It, At All Places It Is Posted.
Arby's is a well-known American fast-food restaurant that operates around 3,400 locations globally. It is the second-largest sandwich chain in the United States, after Subway.
Arby's is probably the last place you would think about grabbing vegan food. But despite their reputation for mocking vegans, Arby's offers a few vegan items – by accident.
In this article, we will go through each vegan-friendly option Arby's has available. So if you ever find yourself looking for a quick bite, these Arby's vegan menu items will suffice.
Arby's vegan menu options
Arby's ingredients and allergen information guides.
Ingredients and allergen information was gathered from Arby's ingredients and allergen information guides.
Restaurant menus frequently change and may vary by location. Please double-check the information given below with staff at your Arby's location.
Vegan Sandwiches
Arby's doesn't carry any vegan sandwiches. They also don't have any other "main course" type of dishes that can be made vegan.
They do, however, have vegan breads. But Arby's doesn't even have enough vegetables on its menu to assort a vegan -sandwich yourself.
Vegan Side Dishes
Arby's sides are the main vegan attraction for vegans. The curly fries in particular are my favorite!
Chopped Side Salad
This is one of the few salad options at Arby's. As with most side salads, it isn't the most exciting option. It is a basic side salad with leaf lettuce, iceberg lettuce, tomatoes, cheddar cheese, and buttermilk ranch dressing.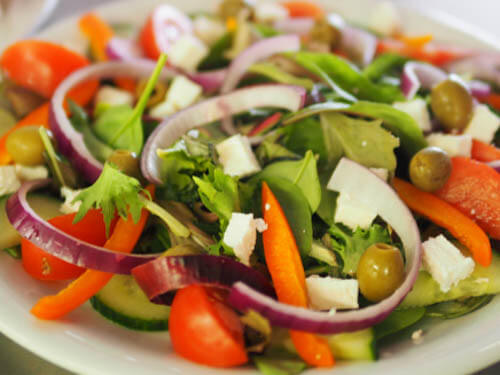 The only way to order it vegan is to cut off the cheese and dressing which leaves you with only tomatoes and lettuce. In place of buttermilk ranch, you can ask for vegan salad dressings like Light Italian Dressing or Balsamic Vinaigrette Dressing.
Another way to make this bland salad interesting – bring your own nutritional yeast and sprinkle it on top of the salad. This gives a cheesy, nutty flavor and would make this salad taste much better!
Curly Fries
Arby's famous curly fries are one of the most loved menu items and they taste absolutely delicious. Are Arby's fries vegan? This is undoubtedly one of the most often asked questions by vegan customers, and the answer is yes, Arby's fries are completely vegan.
These curly fries are fried in vegetable oil and seasoned with a spice blend composed of onion powder, garlic powder, and a few other natural ingredients, none of which appear to be made of animal products.
However, according to the company's disclaimer on their website, they are made in a shared fryer. While it may not deter some vegans, it is important to be cautious if you seeking vegan-friendly options due to egg or dairy allergy. Cross-contamination with allergens can definitely be an issue.
Arby's Homestyle Fries (Only Available in selected locations) 
If you want more traditional, classic french fries, you can order Arby's homestyle fries. Similar to Arby's curly fries and crinkle fries, these are also vegan.
However, cross-contamination could occur during cooking. They are also fried in the same oil and fryer as products that include egg, milk, soy, wheat, and fish.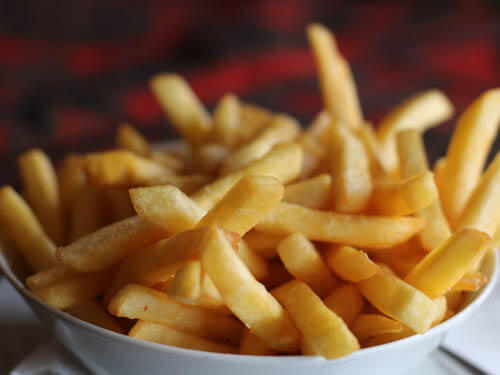 Crinkle fries
These crispy, salted crinkle fries are a recent addition to the Arby's fried foods list. Arby's undoubtedly has the best fast-food fries. They're simple, but they're the ultimate vegan-friendly comfort meal.
However, they too come with the company's disclaimer that the fryer in which they are cooked may also be used for items containing fish, milk, and/or eggs.
Arby's Vegan Dressing / Sauces 
Arby's has some delicious sauces and luckily some of them are vegan friendly. Mix and match the sauces to create a dressing for your cheese- and crouton-free side salad or a dipping sauce for your fries.
Here are the vegan sauces available at Arby's restaurants : 
 Marinara Sauce
Arby's Sauce
Tangy Barbeque Sauce
Spicy Three Pepper Sauce
Bronco Berry Sauce
Smoky Q Sauce
These are the sauces that are not vegan based on their allergen menu
Horsey sauce (contains egg)
Parmesan Peppercorn Ranch (contains milk and egg)
Tartar Sauce (egg)
Buffalo dipping sauce and buffalo sauce, (contains milk)
Cheddar cheese sauce(contains milk)
Dijon Honey Mustard Sandwich Sauce (contains egg)
Gyro Sauce (contains egg and milk)
Honey mustard dipping sauce (contains egg)
Ranch Dipping Sauce (Contains milk and egg)
Spicy brown honey mustard sauce (egg)
Steakhouse peppercorn sauce (milk and egg)
Drinks
All the drinks at Arby's besides Shamrock Farms low-fat white milk and chocolate milk are vegan.
Desserts
Cherry & Apple turnovers
Arby's might be one of the most anti-vegan restaurants but they do offer some delicious vegan desserts – apple and cherry turnovers.
These turnovers are accidentally vegan. They don't contain dairy, eggs, or any other animal products but they do contain palm oil. These pastries are freshly baked and have a nice flaky crust.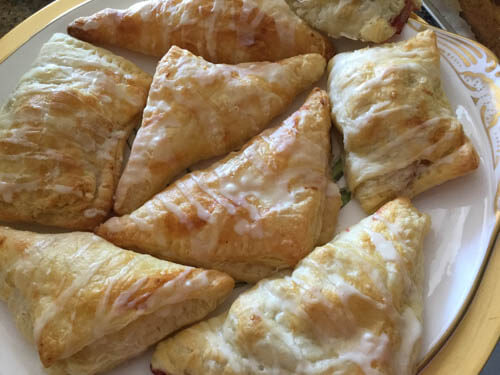 Kid's Menu
Tree Top Applesauce
Another vegan item on Arby's menu is the Tree Top applesauce. It is on the Kids Menu, but yes Adults can get it too.
It is made with just 3 ingredients – apples, water, and vitamin C. (ascorbic acid). It's also wonderful that there's no extra sugar in the Arby's apple sauce. Certain locations also offer apple slices.
Arby's is not vegan friendly
Arby's is definitely not a very vegan-friendly restaurant. They offer a very meat-heavy menu. Arby's vegetarian and vegan options are pretty limited.
In fact, none of their main dishes are vegan or vegetarian. The vegan items available at Arby's are vegan by accident, not because they were curated to be so.
Furthermore, they frequently cook these vegan items in the same oil and fryer as non-vegan foods. If you are allergic to any of the major allergens, this may not be the best dining option for you.
Is Arby's Anti-Vegan? 
Arby's has a reputation for being anti-vegan and even mocking the plant-based diet.
They have time and again offended vegans through their PR and marketing strategies. One such example is by creating a meat-based carrot (marrot).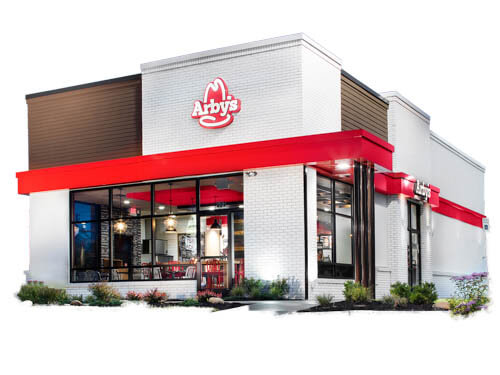 They have even gone on record to say that they would never add plant-based meat from companies like Beyond Meat and Impossible Foods.
Commonly Asked Questions
Which items are completely vegan at Arby's
The only items on Arby's menu that are 100% vegan are the Chopped Side Salad (without cheese and with vegan dressing), Tree Top Applesauce, a few sauces, and drinks. If you are ok with their fryers being shared with meat products, then you get all their fries, cherry, and apple turnovers.
Are Arby's fries gluten-free?
No, unfortunately, the Arby's fries contain wheat and are not gluten-free. Hence, you should stay away from these if you have any gluten intolerances or allergies. However, Arby's fries are vegan!
Can I eat WFPB (Whole Food Plant Based) at Arby's?
The only 2 possible WFPB options available at Arby's are Side Salad (Without Cheese) and Applesauce from the kid's menu. You may also need to eat the salad without the dressing. The vegan salad dressings (Light Italian and Balsamic Vinaigrette) include a significant amount of soybean oil, which is one of the least healthy oils and is not allowed in a strict WFPB diet.
Does Arby's have Veggie-Burgers?
No, currently Arby's does not serve any veggie-burgers or any vegan burgers or sandwiches in any of its outlets.
Does Arby's have gluten-free products?
They do have salads and a few other options, but their sandwiches, which make up the majority of their menu, do not have a gluten-free bread option.
Did you find this recipe helpful ?? Leave me a star rating & let me know how it turned out in the comments below. Don't forget to share with family and friends!
Join Sugar Spice Community:
Facebook Group | Pinterest | Instagram | YouTube
Looking for more recipes? Sign up for our Sugar Spice newsletter and our YouTube Channel for weekly videos. Also rate, comment and share this article!
Disclosure: This page may contain affiliate links, which may earn me a commission, with no additional cost to you. Each of these links are referenced with the asterisk symbol * next to it, at all places it is posted.
About the Author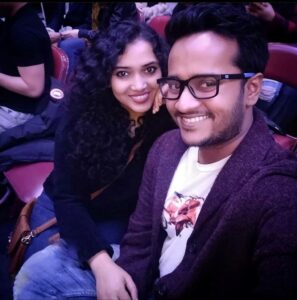 Hi! Akshita & Midhun here! Welcome to our blog where we show simple yet awesome recipes for your cravings.
Akshita being allergic to egg, we are committed to providing egg-free recipes along with some vegan friendly options. Read more about us here!
We are sorry that this post was not useful for you!
Let us improve this post!
Tell us how we can improve this post?