Maple Syrup Vs Agave – The Complete Guide
If you are looking for a natural sweetener, you would have come across maple syrup and agave being good alternatives to white sugar. So today we are talking about maple syrup vs agave nectar, to help you decide which is a better table sugar substitute for you!
PIN the image below to read it later!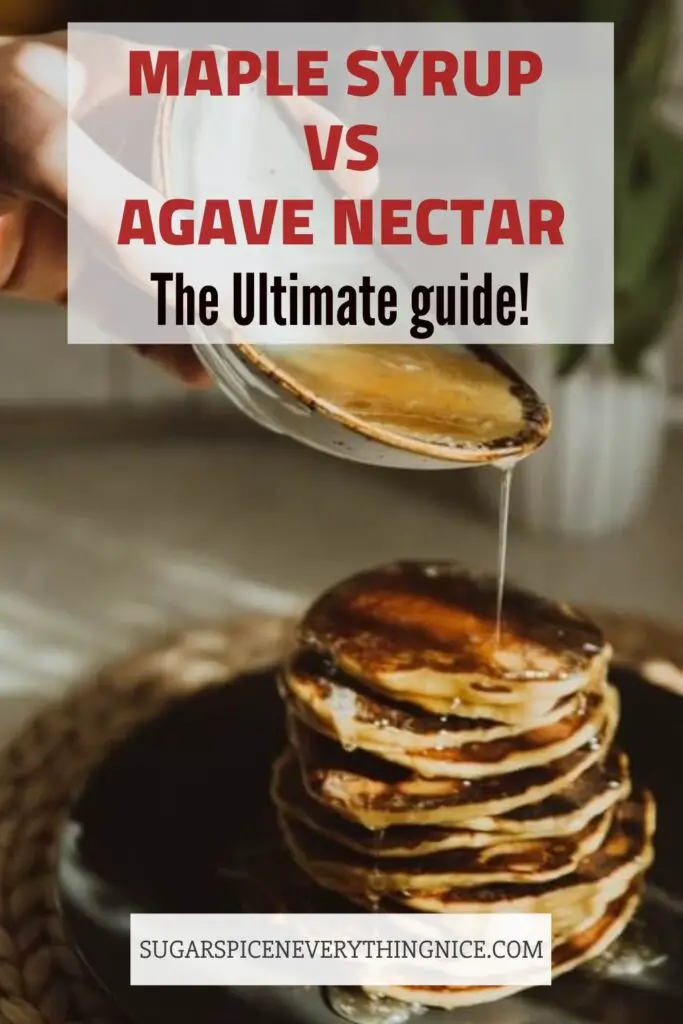 Disclosure: This Page May Contain Affiliate Links, Which May Earn Me A Commission, With No Additional Cost To You. Each Of These Links Are Referenced With The Asterisk Symbol * Next To It, At All Places It Is Posted.
Both agave syrup and maple syrup can look and feel similar, but it's essential to know the differences between each in terms of how they are made, their flavor, and other benefits to determine which is the best option for you.
Continue reading to learn the differences between agave and maple syrup and how to use these liquid sweeteners.
Agave Nectar / Syrup
Agave nectar or agave syrup is a plant-based vegan sweetener. It is derived from a succulent plant native to Mexico called the blue agave plant.
The sap of the agave plant is boiled and refined to produce agave syrup. This golden syrup mostly consists of fructose and glucose with trace amounts of sucrose.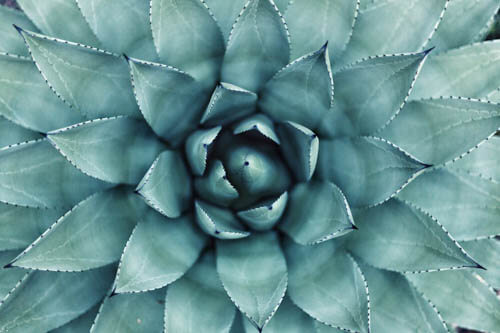 Similar to high fructose corn syrup it has to go through a lot of processing before it can be used as a sweetener in your tea or baked goods. Agave is much sweeter than regular sugar – so you'll need much less to make your foods and drinks taste sweeter.
It comes in two varieties – light and dark. Light and dark agave syrup differ in their taste due to the different types of processing they go through but nutritionally, they are almost identical.
Light agave syrup has a milder taste than dark syrup. it is made by filtering and heating at low temperatures. The dark syrup, on the other hand, is less filtered and has some leftover residual solids. The dark syrup is a little bitter and has a richer flavor.
Maple Syrup
Maple syrup comes from the maple tree sap – typically trees from Vermont and Canada. The sap is boiled to evaporate water to get a syrupy consistency. It is then filtered to remove impurities.
Pure maple syrup consists largely of sucrose. It has an amber hue and is sticky and runny.
The sap is collected from these trees in spring – between late Feb through April. The earlier the sap is collected, the lighter its color and flavor.
Early season sap produces light amber maple syrup that tastes light and sweet. As the season goes on, a strong flavor develops and the syrup becomes darker (first medium amber, then dark amber), and slightly less sweet.
Maple syrup vs Agave syrup: What's the difference ?
Both maple syrup and agave are popular alternative sweeteners but they have a few key differences :
Flavor
Real maple syrup is sweet and has a distinct woody maple flavor that can be expected from a maple syrup product. You can also detect vanilla, toffee, and caramel notes.
Agave, especially light agave on the other hand has a relatively neutral flavor. Darker agave, however, has a taste that is similar to honey.
If you are looking for a sugar substitute that can add a sweet taste without changing the flavor of the food or drink, light agave syrup is the way to go.
Nutrients
Maple syrup is a high-calorie food with a single tablespoon containing 12 grams of sugar! According to WebMD, it has quite a few minerals present such as calcium, magnesium, potassium, zinc, copper, and iron. It is also rich in antioxidants.
Agave Nectar has more calories per tablespoon than regular sugar but since it's sweeter than sugar you can use small amounts of agave to achieve the same level of sweetness. It contains trace amounts of Vitamin K, B2, B6, and B9.
Glycemic Index and fructose content
Agave syrup raises blood sugar levels at a slower pace than maple syrup and is a popular sweetener among people with diabetes due to its low glycemic index.
But agave has a lower glycemic index due to high fructose content, similar to high-fructose corn syrup.  
Studies have shown that high amounts of fructose have been linked to health issues such as diabetes, weight gain leading to obesity, liver disease such as fatty liver and may play a role in memory loss.
Another study cautions that fructose might promote the development of high blood pressure, insulin resistance, and an increase in risk of heart disease.
Though maple syrup's glycemic index is more than agave, it has lower gi than white and brown sugar. It also has a lower fructose content which makes it a healthier choice than agave.
The final verdict : maple syrup vs agave?
Though white sugar has fewer calories than both agave and maple syrup ., they both have lower gi than cane sugar. Agave and maple syrup are also vegan.
But agave nectars and syrups are much more processed than maple syrup. Maple syrup contains more nutritional value because it undergoes minimal processing. 
It also has beneficial effects such as a lower glycemic index than white or brown sugar and a lower fructose content than agave, which makes it a healthier alternative.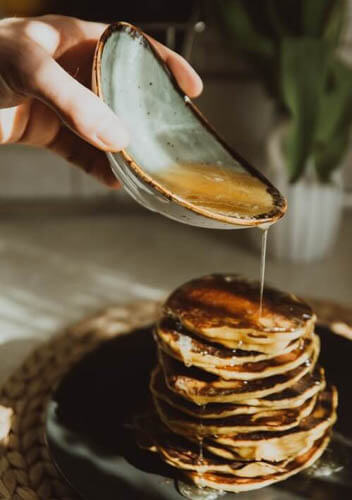 Whether you prefer the subtle taste of agave or rich dark amber color and flavor of maple syrup, make sure to always buy pure agave or pure maple syrup and not the ones with mystery additives or added sugars.
It is also important to remember that having agave or maple syrup in moderation is the key! It is best to reduce sugar intake in general as they are mostly empty calories.
In fact, The American Heart Association recommends limiting sweeteners (artificial sweeteners or natural sugar) to no more than 6 teaspoons of sugar for women and 9 teaspoons for men per day, on average.
Using agave or maple syrup
Drizzled on oatmeal: Agave or maple syrup can be drizzled on oatmeal to increase its flavor. Add fresh fruits such as apples and pears to add fiber and healthy carbs to the bowl.
Mix into your drinks: You can mix a teaspoon of agave or maple syrup into your coffee or tea instead of white sugar.
You can even use them to sweeten your cold beverages such as iced mocha, iced tea or lemonade. These syrups have an easier time dissolving in cold drinks than granulated sugar. You can also add agave and maple syrup while making your cocktails or mocktails!
Pour over pancakes: Traditionally, maple syrup is poured over Pancakes or waffles. You can also use agave syrup in its place.
Baking recipes: Agave or maple syrup can also be used in place of sugar in some baking recipes. But please be aware that adding additional liquid to a recipe may affect the final texture and flavor. Only use recipes with reliable substitute guides!
Recipes that use maple syrup
Vegan Caramel Brownie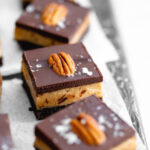 The ultimate no bake vegan caramel brownies. This easy recipe is flourless, gluten-free and sweetened with dates and maple syrup.
maple vinaigrette dressing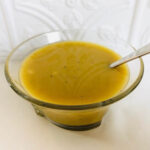 This maple vinaigrette dressing is delicious tossed with spinach, arugula, or any other salad greens you like.
Plum Compote
This plum compote is an easy and delicious breakfast, dessert or snack.
With just five ingredients and no refined sugar (sweetened with maple syrup), its on the table in under 30 minutes.
Recipes that use agave syrup/nectar
Asian Noodle Salad with Cabbage and Peanut Dressing
This Asian Noodle Salad made with cabbage and Peanut Dressing made with agave nectar is sure to be one of your new favorites to have on hand.
Great make ahead dish that keeps well all week.
Alcoholic Raspberry Lime Rickey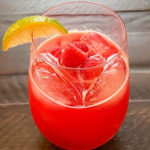 This adult raspberry lime rickey has a homemade raspberry puree made of frozen raspberries and agave – there are less than 3 grams of all natural sugar in it!
Vegan Matcha Ice Cream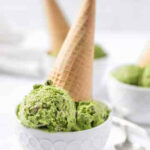 This divine matcha ice cream is made with a base of coconut milk and has just six simple ingredients. It's plant-based, dairy-free, and vegan so it's fitting for everyone at the table!
Did you find this recipe helpful ?? Leave me a star rating & let me know in the comments below. Don't forget to share with family and friends!
Join Sugar Spice Community:
Facebook Group | Pinterest | Instagram | YouTube
Looking for more recipes? Sign up for our Sugar Spice newsletter and our YouTube Channel for weekly videos. Also rate, comment and share this article!
Disclosure: This page may contain affiliate links, which may earn me a commission, with no additional cost to you. Each of these links are referenced with the asterisk symbol * next to it, at all places it is posted.
About the Author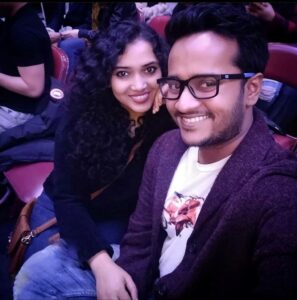 Hi! Akshita & Midhun here! Welcome to our blog where we show simple yet awesome recipes for your cravings.
Akshita being allergic to egg, we are committed to providing egg-free recipes along with some vegan friendly options. Read more about us here!
We are sorry that this post was not useful for you!
Let us improve this post!
Tell us how we can improve this post?