Strawberry Sauce (Topping)
Just 5 ingredients for this thick topping sauce! Make this homemade strawberry topping sauce using fresh or frozen strawberries. It goes really well on top of ice-creams, pancakes, waffles, cheesecakes and quite a lot more! . This is a standard item on our brunch table on Sundays when Akshita whips up her awesome pancakes and tops it off with whipped cream and this topping sauce.
We recently made this and Blueberry Topping Sauce to add on top of our Cheesecake In A Jar recipe. You can even make it a part of your charcuterie board!
If you have few mason jars lying around, the sauce can stay good in them for up to 2 weeks.
More dips and sauces – Southwest Chipotle Sauce, Vietnamese Fish Sauce (Nuoc Mam)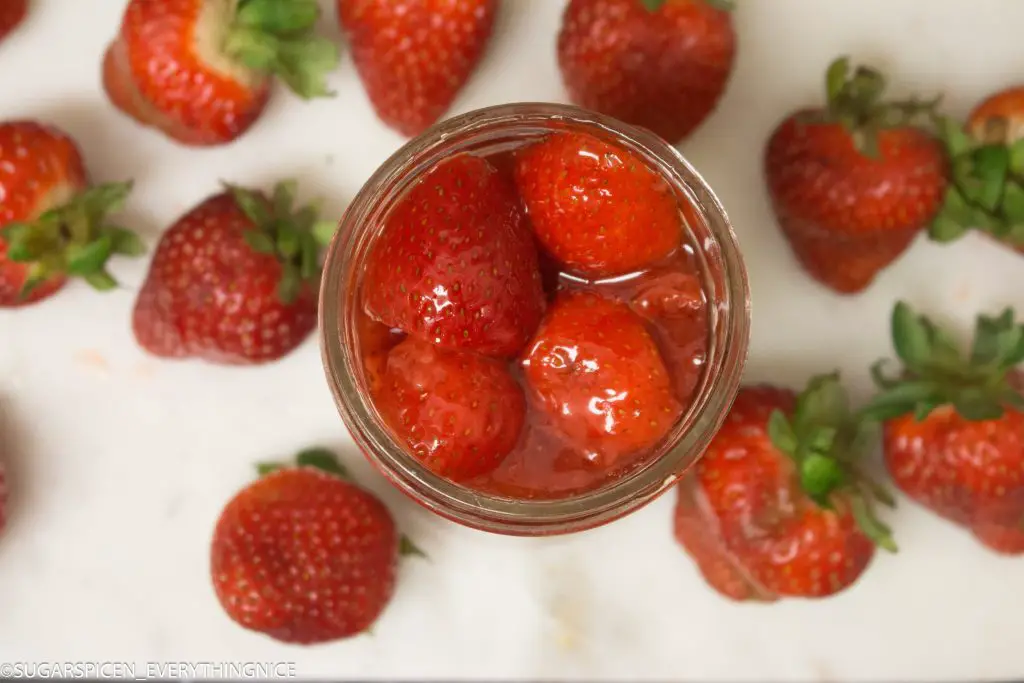 The Best Features of this Homemade Sauce
5 simple ingredients
10 minutes prep time
Nothing artificial
No preservatives
Made from real strawberries
Supremely versatile
Hard to mess up
One of my favorite things to do with blueberry and strawberry sauce is to mix it in with Greek yogurt for an almost healthy snack in the evening or early in the morning as a pre-workout bite. You could try similar recipe pretty much with lot of fruits. Even a mix of fruits!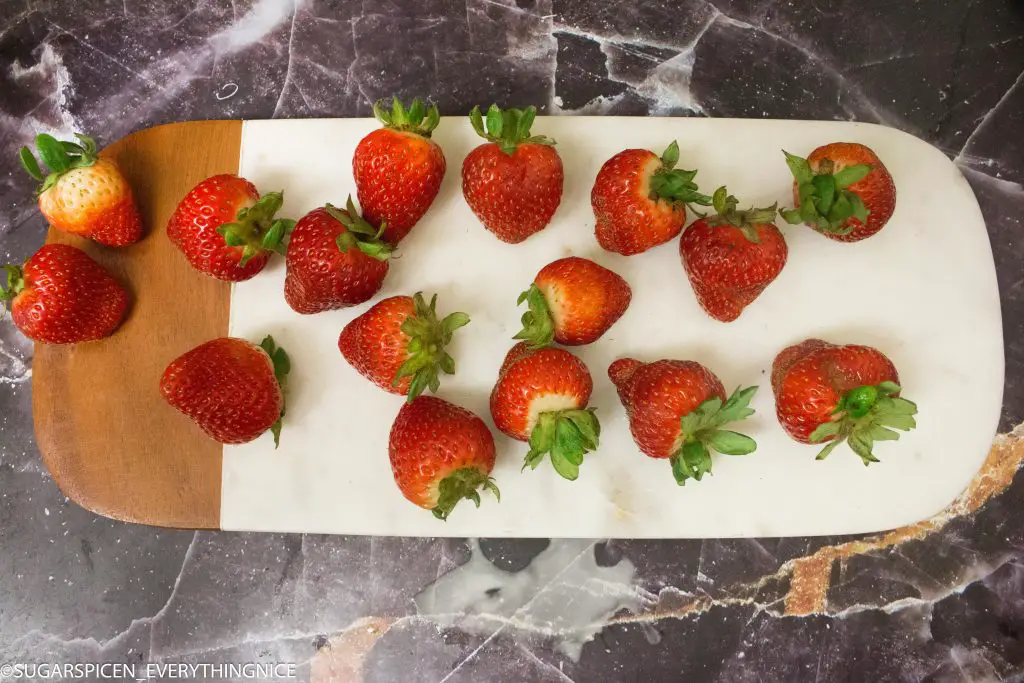 How to Make Strawberry Sauce
This strawberry sauce cooks on the stove in about 8 minutes.
Mix the cornstarch and water together.
Place everything, besides the cornstarch mixture, into a medium saucepan. Then mash the strawberries a bit with a wooden spoon or rubber spatula. This helps the release the juices.
Bring to a simmer and add the cornstarch mixture. Cook for 5 minutes while stirring constantly. The sauce will begin to thicken at this point.
Remove from heat and allow sauce to cool.
This is a chunkier style strawberry sauce, providing wonderful texture to no bake cheesecake, waffles, pancakes and so much more. But the amount of strawberry chunks is up to you. For less chunks, mash up the strawberries a little more as the sauce cooks.
Strawberry Topping Sauce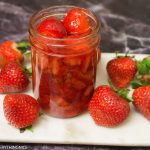 This is the easiest strawberry sauce recipe and requires just 5 ingredients. It works well over ice cream, pancakes, waffles, pie and ofcourse cheesecakes!
1 Tbsp Cornstarch
3 Tbsp Warm water
1 lb Strawberries (hulled and sliced)
1 Tsp Lemon juice
¼ Cup Granulated sugar
Whisk the cornstarch and water together until all the cornstarch has dissolved. Keep it aside.

Place hulled and sliced strawberreis in a saucepan over medium heat.

Add sugar and lemon juice to it and mix continusly. Break up some of the strawberries as you stir.

Bring it to a simmer and add cornstarch mixture (prepared in Step 1) while stirring constantly.

After 5 minutes, remove pan from the heat and allow to cool. The mixture will thicken as it cools.
Cheesecake topping sauce, Strawberry, Strawberry sauce, Strawberry topping sauce
Pin the image below to check it out later!
We are sorry that this post was not useful for you!
Let us improve this post!
Tell us how we can improve this post?