If you are looking for a quick recipe to whip up when you have a dinner party, and you don't feel like putting too much effort but still want to impress, then a Cheesecake in a jar is definitely an awesome option.
Disclosure: This Page May Contain Affiliate Links, Which May Earn Me A Commission, With No Additional Cost To You. Each Of These Links Are Referenced With The Asterisk Symbol * Next To It, At All Places It Is Posted.
On a separate note, this is what Akshita made for our date night :-P. Ever since the pandemic started, we have not had much date nights. Usually we go out for a walk, have food sitting on a bench and try to pretend like there is some normalcy in the world even in the middle of all this chaos. After a long time, we decided we should just try to pull out a date night at home. Make some fancy but easy food (I made pesto pasta) and some nice and easy dessert (yours truly Cheesecake in a Jar!). Lit up a candle, bit of wine, enjoyed our food and got lost in random conversations.
Coming back to our cheesecake in a jar, we made two varieties of it. One topped off with Blueberry Topping Sauce and one with Strawberry Topping Sauce. The blueberry one is my favorite but that's just me. Try different toppings and post a comment on the top. We would love to know what goes best with this. I want to try with passion fruit topping sauce someday when I figure out a place where I can buy some.
This is a simple no-bake recipe when you need a quick and crowd-pleasing 30 minute dessert.
2 tbsp Unsalted butter (melted)
100 g Digestive biscuits/ Graham crackers (Make it into crumbs)
1 cup Heavy cream
8 ounce Full fat cream cheese (softened to room temperature)
⅓ cup Granulated sugar
2 tbsp Sour cream (at room temp)
1 tsp Lemon juice
½ tsp Pure vanilla extract
Toppings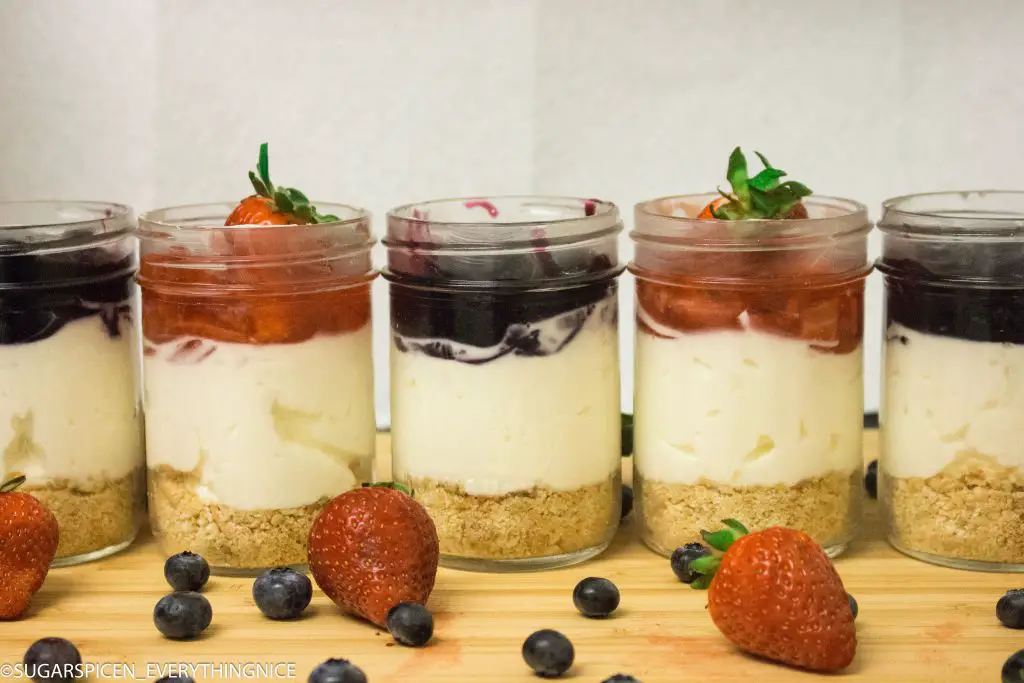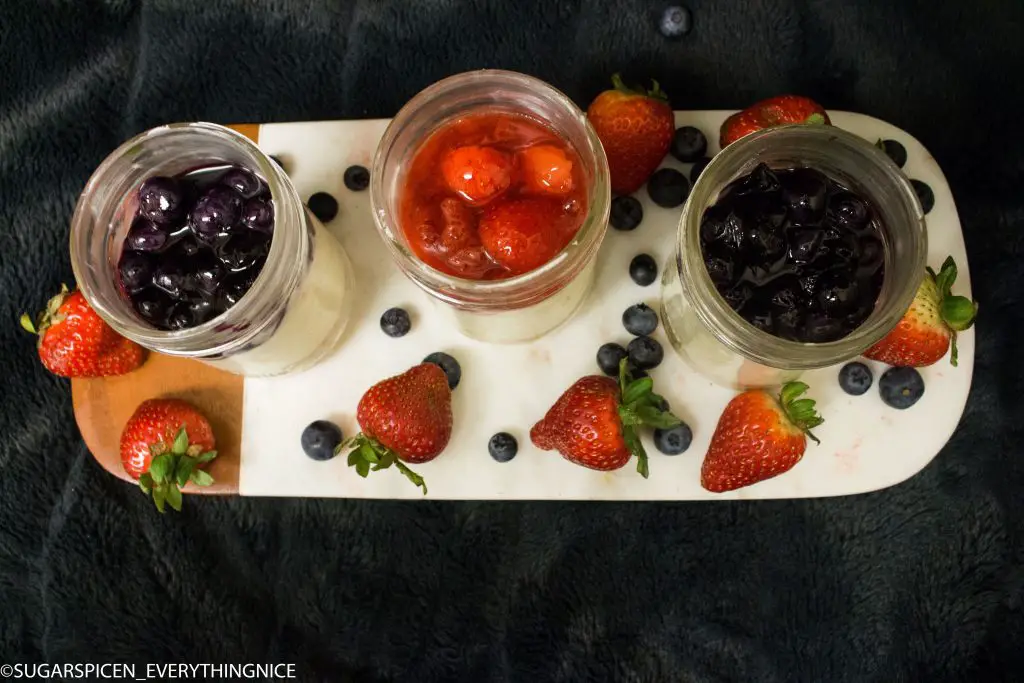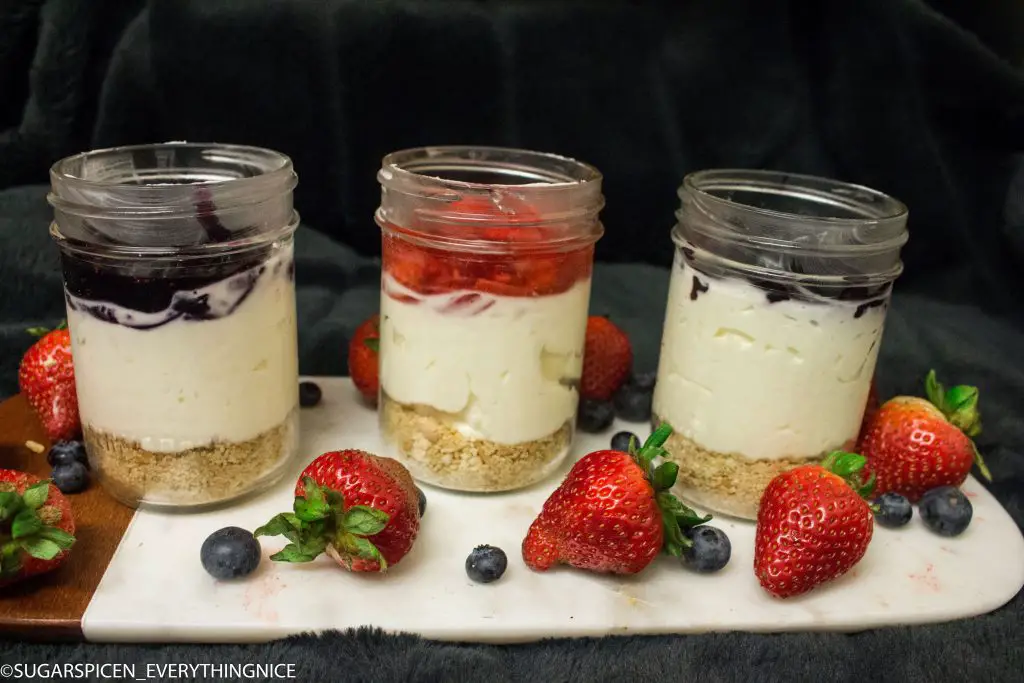 Cheesecake in a Jar!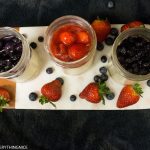 Crust:
Add melted butter to biscuit crumbs. Mix them together till it resembles wet sand.

Add generous spoonfuls into each jar, till it fills about 1/4th of the jar.

Set jars aside.
Filling:
Whip the cold heavy cream into stiff peaks on medium-high speed, about 3-4 minutes using a hand mixer. Set aside.

Next, beat the cream cheese, sugar, sour cream, lemon juice, and vanilla extract together on medium-high speed until smooth and creamy. Make sure there are no large lumps of cream cheese. If there are lumps, keep beating until smooth.

Fold the whipped cream into the cheesecake filling until combined using a rubber spatula. Combine slowly as you don't want to deflate all the air in the whipped cream.

Add ⅓ to ¼ of the filling to the jars on top of the biscuit layer.
Toppings:
Add bluberry or strawberry topping on top of the filling.
We are sorry that this post was not useful for you!
Let us improve this post!
Tell us how we can improve this post?