Victoria Sponge Cake (Eggless)
Ingredients
¾ Cup – Butter, at room temperature
1½ Cup – Sugar
2 Cup – Milk
1 tsp – Pure Vanilla extract
3 Cup – All purpose flour
1 tsp – Baking powder
½ tsp – Baking soda
¼ tsp – Salt
*Serving size -6 to 7 slices
Directions
Preheat oven to 350 F
In a large bowl, mix together the butter and sugar with an electric beater until smooth and creamy. Make sure the butter is softened at room temperature, else it won't be easy to mix.
Mix in the milk and vanilla extract.
Sieve the flour and add into the mix. Add the baking powder, baking soda and salt. Beat until creamy and until almost all lumps are gone.
Grease the insides of a 9 inch cake pan. Pour the batter into it and spread it evenly. The mix will fetch you about 1.5 inch thick cake
Put the pan in the oven for about 50 mins or until you see a slight browning on the top of the cake. Stick a skewer in the center and if it comes out clean, its baked! If not, keep for another 5 mins and check again.
Once baked, take the cake out and let it cool on a wire rack
Make another batch for the next layer of the cake by following the same steps.
Spread a layer of your favorite jam + butter cream frosting on top of the first layer. Place the next cake layer on top of this.
Spread butter cream frosting on top. For frosting recipe, please check out our Red Velvet Cup-Cake recipe .
Are you drooling yet ? Check out our other recipes on our Home page and also follow us on Instagram and Facebook !
If you try out our recipe, let us know how it turns out! You can tag us @sugarspicen_everythingnice on Instagram.
If you like this recipe, PIN IT to Cakes Board to check it out later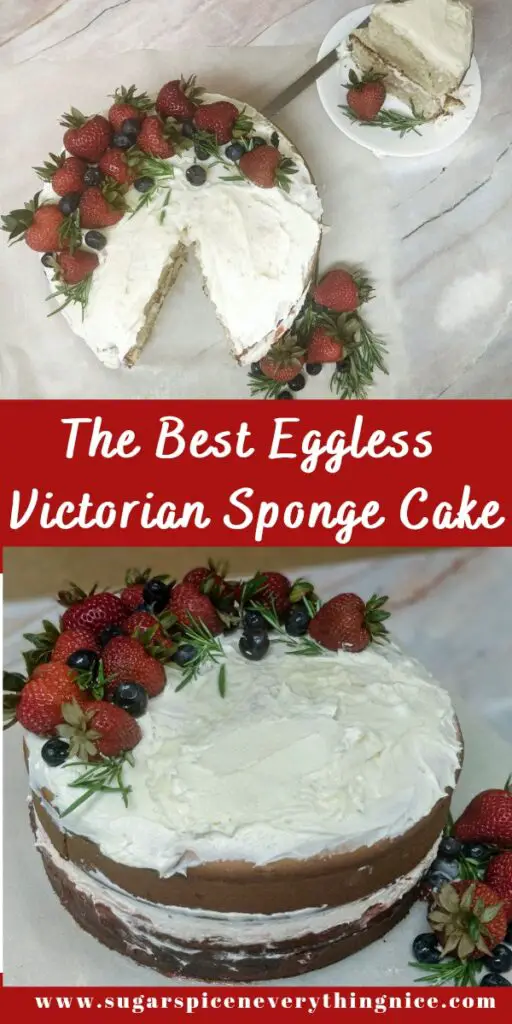 We are sorry that this post was not useful for you!
Let us improve this post!
Tell us how we can improve this post?