Yummiest Chocolate Cookies
These are the yummiest chocolate cookies I have had. They are oh so easy to make and takes less than half an hour. Cookies are definitely one of my comfort foods and if you are having a bad day, I promise you that these chocolate cookies will cheer you up!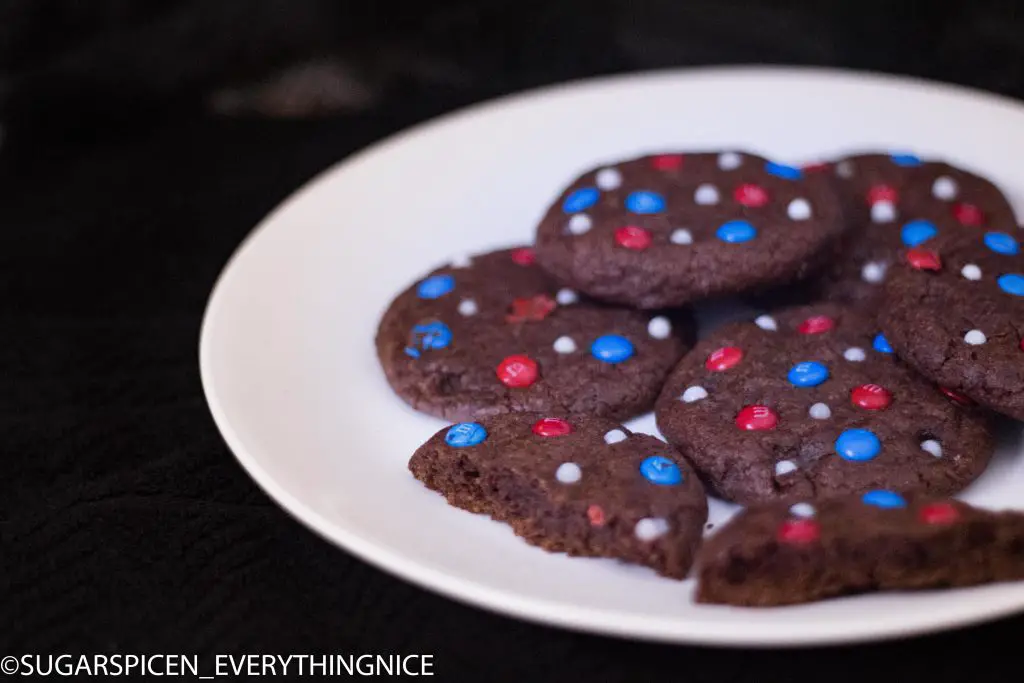 One thing to remember – Don't skip on refrigerating the dough before baking! I know how difficult it is to resist baking the cookies right away, but believe me guys, patience goes a long way!
Chilling the dough, enhances the flavour of your cookies! Also, chilling solidifies fat in the dough, making your cookies spread less in the oven.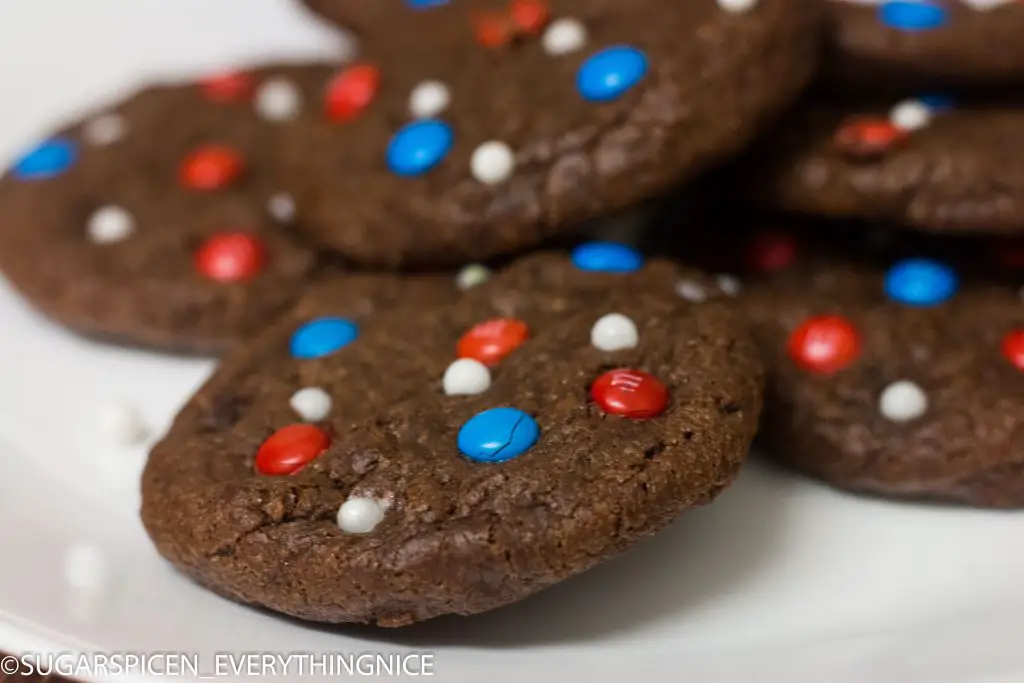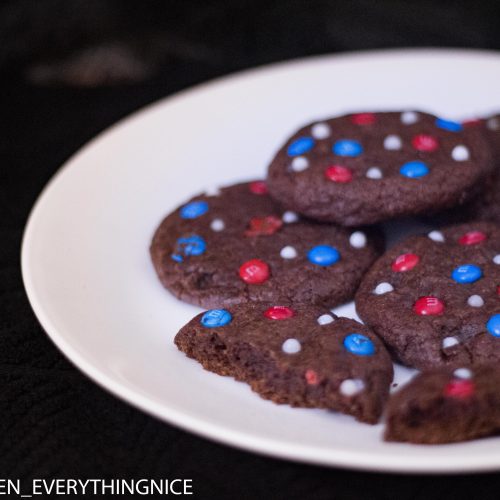 Yummiest Chocolate Cookies
Here's a quick recipe for the best double chocolate cookies I have ever had! Top it off with your red, white and blue MnMs for an easy Memorial Day Dessert.
Instructions 
In a large bowl, sift the flour and baking powder and stir until mixed well.

In a separate bowl, melt the dark chocolate over a water bath or microwave

Add melted butter, sugar, cocoa powder and melted chocolate with the flour mix. Stir and mix after adding each item.

Combine splashes of the milk into the mix till you get a soft and smooth batter. Check out the video for consistency.

Refrigerate the dough for 30 to 60 minutes.

In the meantime, heat up the oven to 350 F and line a baking tray with parchment paper.

Make lemon size balls out of the dough and place them on the parchment paper. Flatten the top to get a cookie shape. Keep an inch gap between each of these dough balls.

Add your favorite toppings – I added MnMs.

Bake the cookies for 10-12 mins. Transfer them on a wire rack and let them cool.
Notes
You might be wondering why the cookies feel soft at first. That's absolutely normal. Once they cool, you will notice that they harden and become more crispy on the outside a wee bit chewy on the inside.
Store them in air tight container for longer use.
Are you drooling yet ? Check out our other recipes on our Home page and also follow us on Instagram and Facebook !
If you try out our recipe, let us know how it turns out! You can tag us @sugarspicen_everythingnice on Instagram.
If you liked this recipe, PIN IT to Cookies Board to check it out later!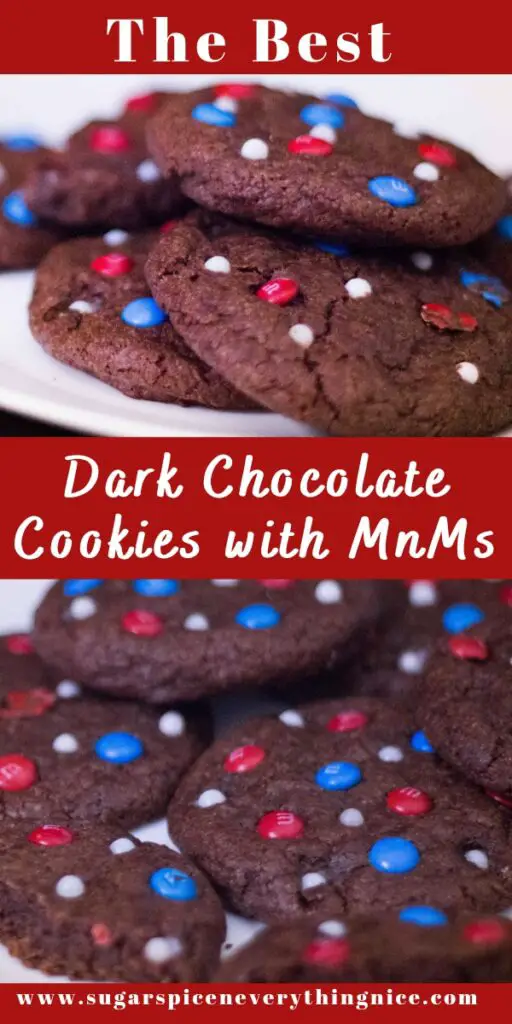 We are sorry that this post was not useful for you!
Let us improve this post!
Tell us how we can improve this post?