Easy Churro Bites with Chocolate Dip
So easy to make these little churro bites! Wash these down with a cup of hot chocolate and damn! Sugar rush!

Ingredients
Churro Bites
1 ½ cup – Water
½ tsp – Salt
1 tbsp – Granulated Sugar
1 tsp – Vegetable Oil + LOTS more for frying the churros
1 ½ cup – All purpose flour
1 tsp – Baking Powder
Chocolate Dip
¼ cup – Milk
1 tbsp – Cocoa powder
1/2 cup – Dark chocolate chips
2 tiles – Baker's chocolate
Directions for Churro Bites
Add water, salt, sugar and oil in a saucepan over medium heat.
Bring the mixture to a boil and then remove from heat.
Add the flour and baking powder.
Mix well until reaching the consistency shown in the video
**NOTE : Make sure to mix the dough well until all the water is absorbed or else there is a chance of oil explosions when frying. Happened to me!**
Next, heat 2-4 inches of oil a pot over medium-high heat. Add enough oil to cover at least 3/4th of the churro bites.
As the oil heats up, make 1 inch balls from the churro dough and keep them ready.
The oil should reach 375 F to be ready for cooking. If you dont have a thermometer to check this, take a pinch of the dough, drop in the oil and see if it starts to float and fry. When it does, the oil is ready.
Carefully slide the churros into the oil and let them fry, turning them in between till they are golden brown and crispy as seen in the video. Move them to a plate lined with paper towel to drain.
Roll the churro bites in sugar and then dunk them in the chocolate dip. Then roll them again in your choice of toppings like sprinkles, pecans or sweetened shredded coconut .
Serve hot!
Directions for Chocolate Dip
In a sauce pan, heat milk on low heat
Add cocoa powder, dark chocolate chips and Baker's chocolate and keep stirring till you get a thick dipping syrup.
Did you find this recipe helpful ?? Leave me a star rating & let me know how it turned out in the comments below. Don't forget to share with family and friends!
PIN the image below to " No Bake Desserts" Board to check it out later :
Join Sugar Spice Community:
Facebook Group | Pinterest | Instagram | YouTube
Looking for more recipes? Sign up for our Sugar Spice newsletter and our YouTube Channel for weekly videos. Also rate, comment and share this article!
Disclosure: This page may contain affiliate links, which may earn me a commission, with no additional cost to you. Each of these links are referenced with the asterisk symbol * next to it, at all places it is posted.
About the Author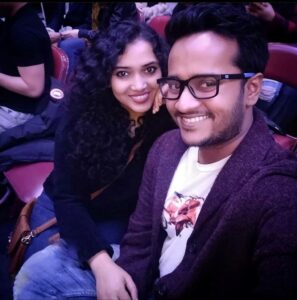 Hi! Akshita & Midhun here! Welcome to our blog where we show simple yet awesome recipes for your cravings.
Akshita being allergic to egg, we are committed to providing egg-free recipes along with some vegan friendly options. Read more about us here!
We are sorry that this post was not useful for you!
Let us improve this post!
Tell us how we can improve this post?