12 Best Substitute for Mushrooms
Today, I am going to talk about all things mushrooms or specifically substitute for mushrooms!  
If You Found This Post Useful, PIN The Image Below To Check It Out Later!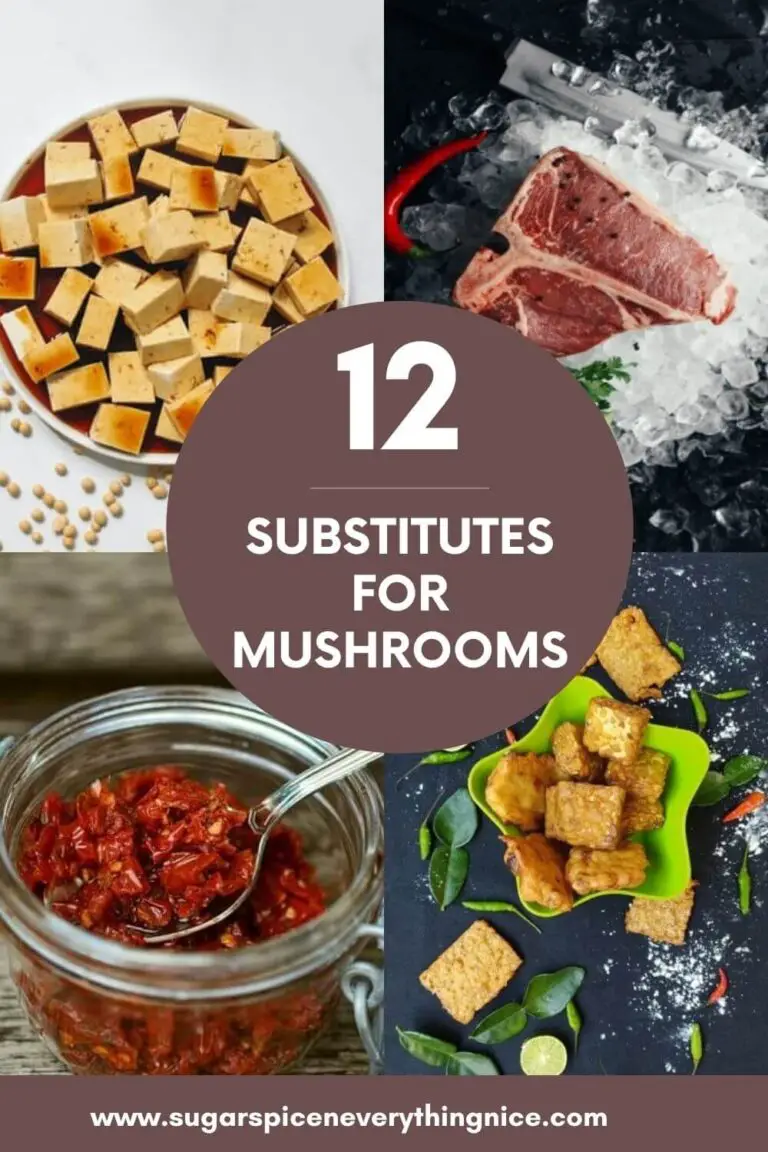 Disclosure: This Page May Contain Affiliate Links, Which May Earn Me A Commission, With No Additional Cost To You. Each Of These Links Are Referenced With The Asterisk Symbol * Next To It, At All Places It Is Posted.
Let's start with the most basic question : What are mushrooms exactly? Mushrooms are fungi and not plants. They have various functions both in nature as well as food and are quite versatile.
The edible ones are used in various recipes. I love having mushrooms with my vegan ravioli. The inedible ones can be turned into vegan leather or added to skin products.
But this post will be focusing only on the edible ones and how to replace them in dishes!
Brief History of Edible Mushrooms
Now, let's dig a little bit into the history of edible mushrooms. Ancient Greeks believed that mushrooms provided strength to warriors in battle. The Romans recognized mushrooms as the 'Food of the Gods'. Even the Chinese culture has treasured mushrooms as a healthy food for centuries.
 
They have been part of the human culture for thousands of years and have been perceived for their attractive culinary attributes. They are low in calories, fat, carbohydrates, and are also cholesterol-free. 
Mushrooms are also known for their healing capacities and properties in traditional medicine. They have been considered as an ingredient of gourmet cuisines worldwide. 
There are more than 20,000 mushroom species but only around 25 are widely accepted as food and even fewer are commercially cultivated.
Types of mushrooms commonly found in the market
Here are some of the most common mushroom types that are available in the market. Have you tried any of these? Let me know in the comments below! 
White Button Mushrooms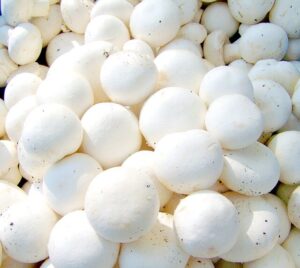 They are the most popular mushroom variety. White button mushrooms represent about 90% of mushrooms consumed in the United States.
They have a mild and unique earthy flavor. It blends well with most ingredients and their flavor intensifies when they're cooked.
Cremini Mushrooms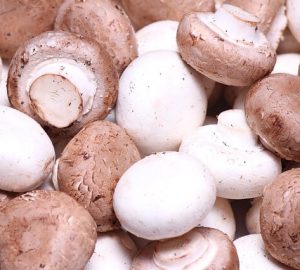 These are very similar in appearance to white button mushrooms but these have a light-tan to rich-brown cap with a firm texture.
They are also known as baby 'bellas' or browns. Cremini mushrooms have a deeper and earthier flavor than the white buttons.
Shiitake Mushrooms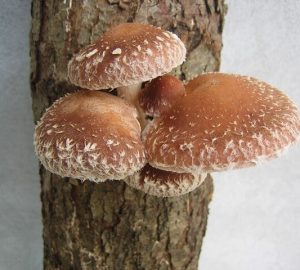 These have broad, umbrella-shaped caps, tan grills and wide open veils with a curved stem. With a meaty texture, Shiitake mushrooms have a rich flavor and woodsy texture when cooked well.
Portobello mushrooms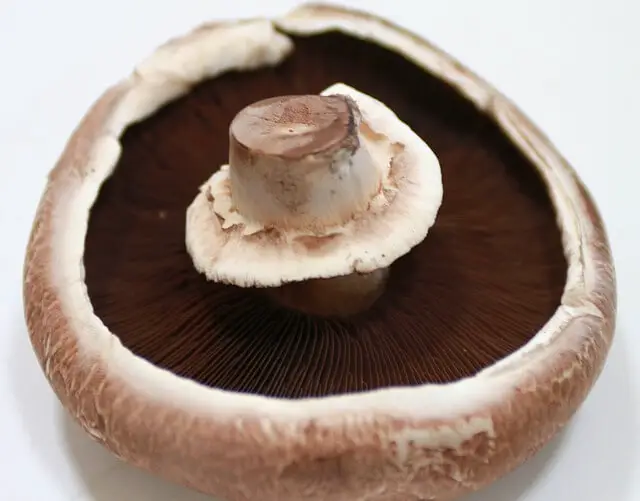 Portobello mushrooms are fully grown creminis. This makes them the best replacement for the cremini mushrooms.
They measure up to 6 inches in diameter with tan or brown caps. They have a deep, meaty taste and texture. 
Oyster mushrooms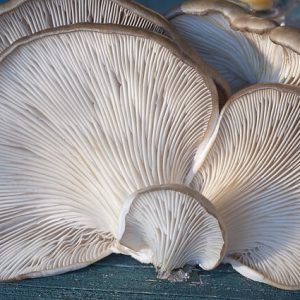 Also known as 'sideways oyster', this mushroom type can be pale yellow, pink or even blue in color. It has a velvety texture and a delicate flavor to it.
Enoki mushrooms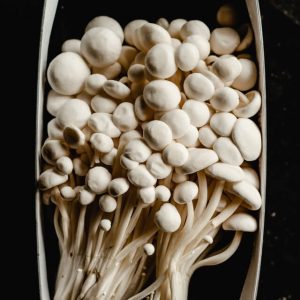 This one is commonly used in Asian cuisines. Enoki mushrooms have very tiny, button-shaped caps and long stems. They have a crunchy texture and mild flavor.
Porcini mushrooms
Porcini mushrooms are brown-capped mushrooms with thick, white stalks. They can be used either fresh or dried and they have an earthy and nutty flavor and texture.
Lion's Mane mushroom
These are large, white, shaggy mushrooms that resembles the lion's mane. It has strong similarities to crab or lobster. Once you cook the Lion's Mane mushroom, it is slightly chewy but quite tender and juicy.
Flavor Profile of Mushrooms
Now that you have a little more knowledge about the history and types of edible mushrooms, let's talk about the flavor profile of mushrooms. 
Healthy and versatile, mushrooms are an extraordinary addition to your plate. They impart a fifth unique taste sense called umami, which is a savory flavor.
Meat-like, hearty mushrooms are a nutritious and cheap way to enhance any type of meal. There are many different types of mushrooms available in the market with different flavors and fragrances. 
Starting from anise-like, fruit-like, cheese-garlic, cucumber to potato or flour-like smells. The taste of mushrooms is often correlated with their aroma.
Reasons to Substitute Mushrooms
Why seek to substitute mushrooms? Well, simply because some of you might have mushroom allergy or intolerance. They might be unavailable in your area or because you're not a fan of the mushroom flavor or texture.
So, here is a list of the best mushroom substitutes that you can use to replace them in your favorite recipes!
LOOKING FOR RECIPE IDEAS??
Here are some of my favorite ones, that I am sure you would love –
Best Substitute for mushrooms
1. Tofu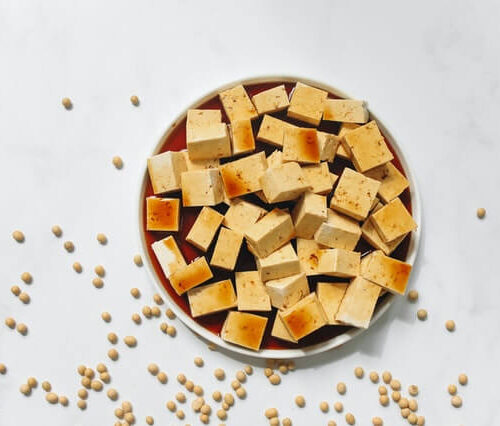 Tofu is made from soybeans. So if you are allergic to soy, this alternative may not work for you.
You can slice some tofu and submerge it in soy sauce so that it can consume the earthy flavor of mushrooms. Tofu is best used to replace a stir fry dish with mushrooms in it.
Another way is to use tofu slices and bits in soups and stews. It has high protein content, making it a good substitute for meats as well.
2. Tempeh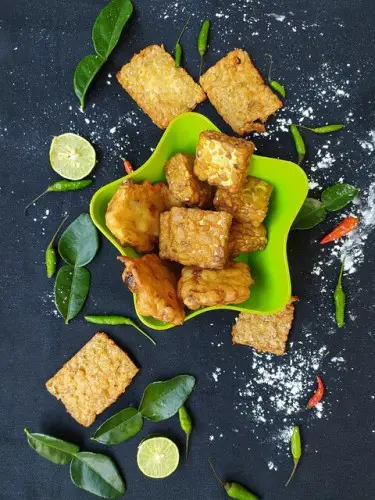 Tempeh is the best alternative for mushrooms if you are looking for similar earthy flavor but aren't a fan of mushroom's texture. 
If you slice tempeh as thinly as possible, the texture of it can also be comparable to that of mushrooms. 
Similar to tofu, tempeh is also made from soybeans though it is chewier than tofu. Soybeans are soaked in water, partly cooked and then subjected to a mold that produces the tempeh.  
But if you're allergic to molds, tempeh might not serve as a good alternative. It is also a good source of proteins for vegans and a good meat alternative.
3. Zucchini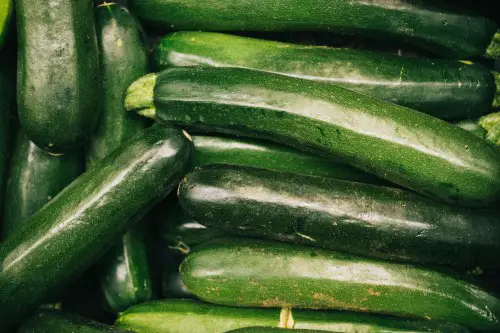 Zucchini is a summer vegetable and belongs to the squash family. It is widely used in savory cooking. 
It has soft flesh and is moderately sweet in flavor which makes it just right to replace mushrooms in pasta dishes such as this vegan ravioli.
It can also be used in dishes like casserole. Chop or grate them into tiny little pieces. 
It has a earthy taste that replicates the one that mushrooms produce but it doesn't taste exactly the same.
4. Sun-Dried Tomatoes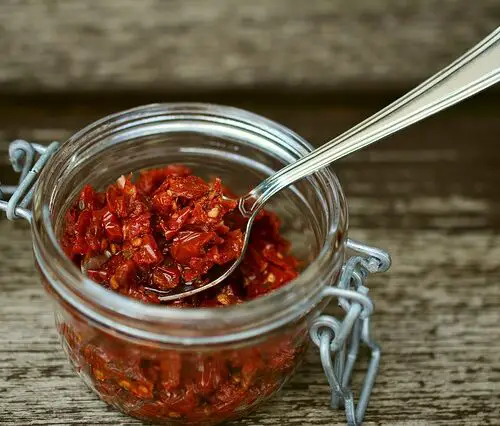 If you haven't tried sun-dried tomatoes in your recipes, this is a sign! this is an ideal substitute if you don't like the taste of mushrooms. 
You can either dice or slice them into small thick pieces and add them to your recipe instead of mushrooms to bulk up a meal.
Sun-dried tomatoes can be used as toppings instead of mushrooms in many dishes.
5. Eggplant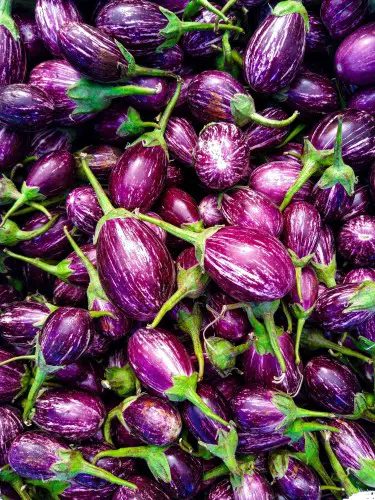 Eggplant serves as a good replacement for mushrooms if you want a similar texture without the flavor of mushrooms. 
 
This vegetable can easily get overcooked and so it's crucial to give it all your attention when preparing a meal.
You can cut the eggplant into pieces or slice it the same way you would do for mushrooms. 
It is best used as an alternative in recipes that use mushroom in toppings and base.
6. Umami Seasoning
If you wish to mimic the flavor of mushrooms but don't have a fresh batch of mushrooms, you can easily replace it with umami seasoning. 
If you're looking to replace more pungent mushroom varieties like shiitake or porcini, the umami flavor is highly recommended.
7. Russet Potatoes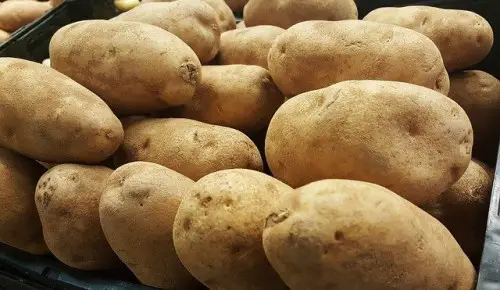 The amount of starch that Russet potatoes produce makes them ideal for recipe that calls for fried or baked mushroom recipes. 
It is best not to use them as a substitute for mushroom soup and sauces as they can cause sogginess in the dish.
Just peel the thick skin of the potato and chop the vegetable to your desired shape and size.
8. Garbanzo Beans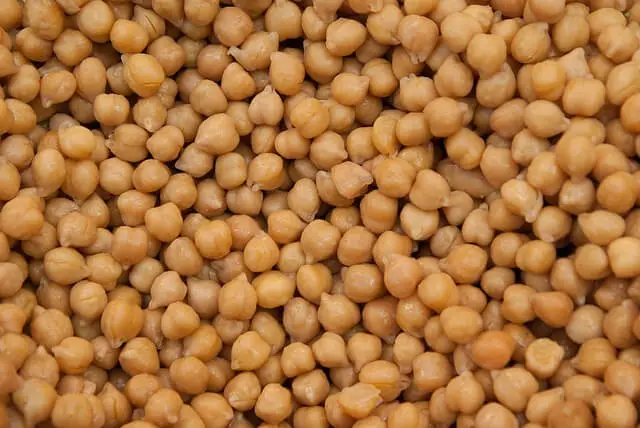 Also known as chickpeas, Garbanzo beans can very well be used as a mushroom substitute. 
There are two types of this bean – The first is bigger in size and has a distinct cream color. The second version is smaller in size and darker in appearance. 
Both these types can replace mushrooms in dry recipes.
Use Garbanzo beans as a substitute if you don't like the taste and texture of mushrooms and are just looking to replace it and add bulk as well as protein to the meal.
9. Dried mushrooms: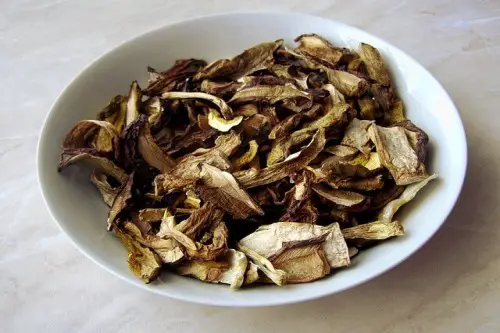 This is a great substitute for fresh mushrooms if you like the mushroom flavor but don't have access to fresh mushrooms. 
You can use about three ounces of dried mushrooms for every pound of fresh mushrooms that the recipe calls for. It might not seem like enough, but once you refurbish dried mushrooms, they'll expand to give you the exact quantity of fresh mushrooms needed in the recipe.
You can soak some dried mushrooms in warm or hot water if you need to reconstitute them if you've got time. 
If you plan to use mushrooms in soup, skip the reconstitution process if you're in a rush. Add them to the soup pot in their dried form itself and they'll reconstitute as the soup cooks. 
We must tell you that this method can turn your soup a bit gritty since you won't be soaking and rinsing the mushrooms first.
10. Meat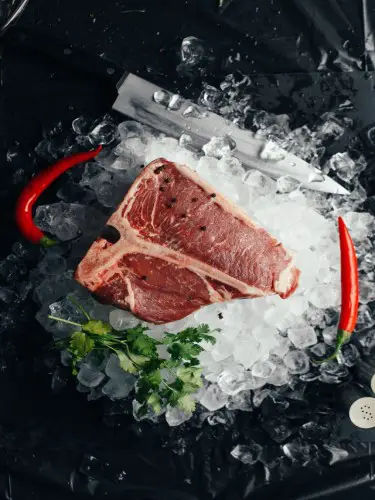 Mushrooms can be replaced by meat if you want to cook a non-vegetarian dish that is high in calories and oh-so-delicious!
As meat has a similar texture as well as taste like mushrooms, it can elevate any mushroom dish.
11. Yellow Summer Squash: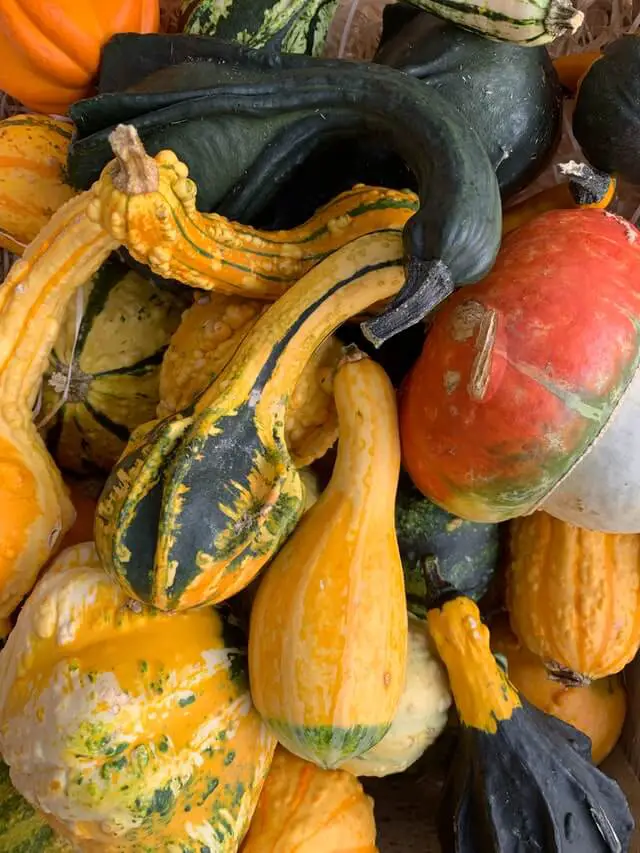 The golden zucchini has a long, round body with an eye-catching golden outer shell. It is a good source of fiber and contains many important vitamins and minerals. 
This is an excellent choice for making soups or porridge when you run out of mushrooms.
12. No alternative
If you don't feel like using mushrooms or any of these substitutes, you can simply omit it from the recipe, if it calls for the ones with minimal flavor such as cremini, white or oyster.
Commonly Asked Questions
Are mushrooms an excellent vegetarian alternative to meat?
As mushrooms are loaded with vitamins and minerals, they are, without a doubt, a good meat substitute. You can replace a quarter to a half of the meat with mushrooms in dishes containing large amounts of meat to make the dishes lower in calories and just as delicious.
If mushrooms are a fungus, are they really safe to eat?
Some mushrooms are toxic but the edible ones are healthy and tasty to consume. They also add extra taste to your food without sodium or fat.
How to properly wash & store mushrooms?
Run the mushrooms under cool water and gently pat dry using paper towels. Remember to never soak the mushrooms as they can soak up water! After washing, store the mushrooms in partially opened ziplock bags.
What can I substitute for button mushrooms?
Run the mushrooms under cool water and gently pat dry using paper towels. Remember to never soak the mushrooms as they can soak up water! After washing, store the mushrooms in partially opened ziplock bags.
What can you substitute for mushrooms in marsala?
You can add some Marsala wine to make the sauce and add a few other veggies like leek and onion.
What can you substitute for mushrooms in beef wellington?
Add a mixture of onions, bacon and cheese in place of the mushroom layer. This should work well as a mushroom replacement in beef  wellington. Fingers crossed!
What can you substitute for mushrooms in stroganoff?
Onion and sour cream, thank us later!
What can you substitute for mushrooms in a pie?
Anything from zucchini to tofu to onion to sun-dried tomatoes can work well as a replacement for mushrooms in a pie.
What is mushroom seasoning?
Mushroom seasoning* is prepared with dried shiitake mushrooms and salt. It's the perfect blend to provide Umami flavor. It is a versatile seasoning that you can sprinkle on just about anything and everything!
Did you find this article helpful ?? Leave me a star rating & let me know in the comments below. Don't forget to share with family and friends!
Join Sugar Spice Community:
Facebook Group | Pinterest | Instagram | YouTube
Looking for more recipes? Sign up for our Sugar Spice newsletter and our YouTube Channel for weekly videos. Also rate, comment and share this article!
Disclosure: This page may contain affiliate links, which may earn me a commission, with no additional cost to you. Each of these links are referenced with the asterisk symbol * next to it, at all places it is posted.
About the Author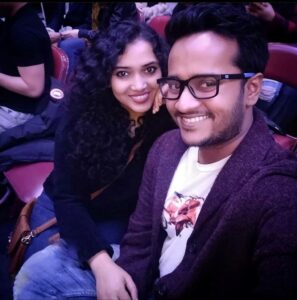 Hi! Akshita & Midhun here! Welcome to our blog where we show simple yet awesome recipes for your cravings.
Akshita being allergic to egg, we are committed to providing egg-free recipes along with some vegan friendly options. Read more about us here!
We are sorry that this post was not useful for you!
Let us improve this post!
Tell us how we can improve this post?