Black Lives Matter Cake
You are not born a sin. You are not born a color. You are not born superior or inferior to another. You are simply born, a human. Period. In the past few weeks, we have witnessed the rage that has brought people together to rise up against a sickness that has been lingering around for ages. An issue that should have never existed in the first place and not survived to be present in the current world. For those of you who are reading this post close to June of 2020, I do not think I need to spell out what this is about. To those reading this in the near or far future, I hope you remember the name George Floyd and the events that transpired following his death, or should I say, murder. As a symbol of solidarity, this is what we have come up with and hope that events like these never happen again.

Ingredients
Chocolate Cake
1 ¼ cup – All purpose flour
½ cup – Cocoa powder
1 tsp – Baking soda
1 cup – Powdered sugar
1 cup – Water
½ cup – Vegetable oil
1 tsp – Pure vanilla extract
Black gel food coloring
Chocolate Frosting
1 cup – Powdered sugar
2 tbsp – Cocoa powder
5 to 6 tbsp – Water
Directions
Chocolate Cake
Preheat oven to 350 F
In a large bowl, mix together the dry ingredients
In a separate bowl, mix together the wet ingredients
Add the wet ingredients mix into the dry ingredients mix
Mix well till you get the consistency shown in the video
Add black food coloring, mix again till you get the desired color
Line a 7 inch pan with parchment paper and apply melted butter on the insides
Pour the cake batter into the pan. Little mistake we made was not spreading it out evenly and resulted in a tiny bit uneven level of the cake. So lets not skip that !
Bake in the preheated oven for 25 to 35 minutes or until a skewer inserted in it comes out clean
Cool the cake on a wire rack to room temperature
Apply chocolate frosting (check recipe below)
If you want to write something similar to what we did, its pretty simple. Just melt white chocolate, put it in a piping bag and go crazy.
Chocolate Frosting
In a small bowl, take powdered sugar and cocoa powder
Add in small increments of water and whisk thoroughly until you get the thick consistency to pour over cake as shown in video. It is that easy!
If you found this post useful, PIN IT to " Cakes" Board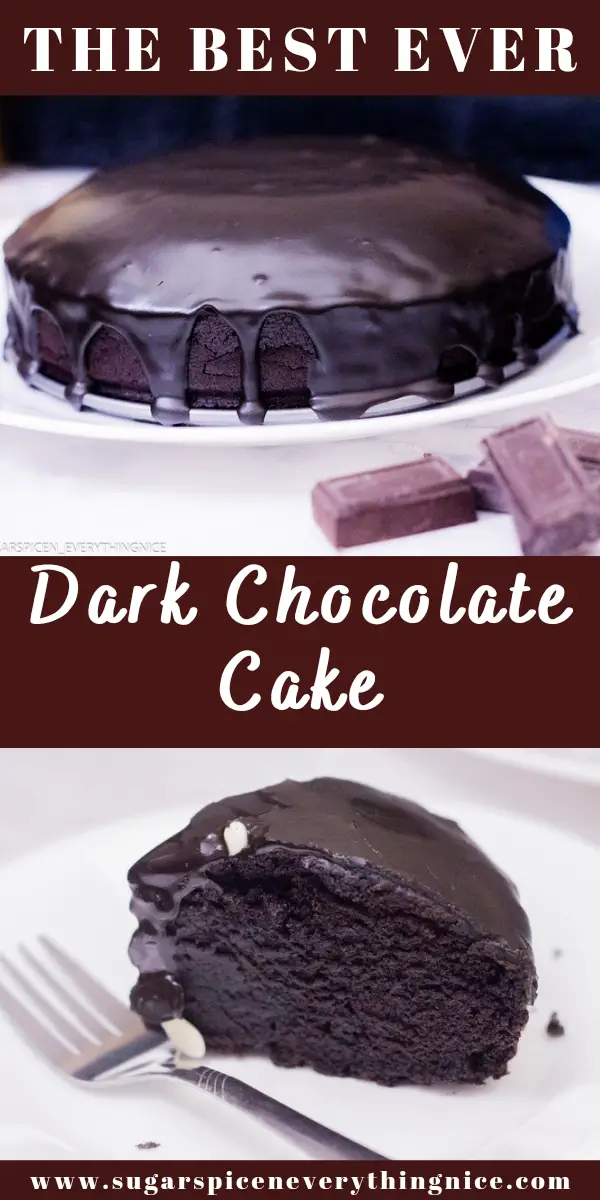 We are sorry that this post was not useful for you!
Let us improve this post!
Tell us how we can improve this post?