9 Best Oil for Air fryer
Looking for the best oil for air fryer? This is the list for you! Here are 9 oils you can use in your air fryer safely as well as the oils you should definitely avoid using!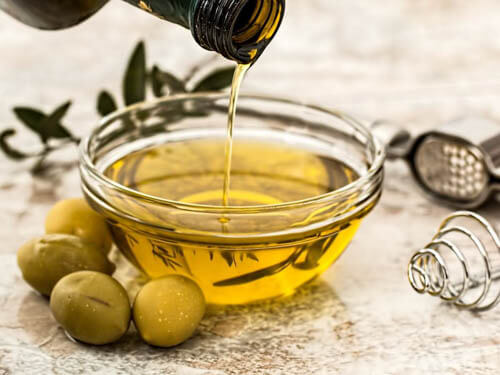 Disclosure: This Page May Contain Affiliate Links, Which May Earn Me A Commission, With No Additional Cost To You. Each Of These Links Are Referenced With The Asterisk Symbol * Next To It, At All Places It Is Posted.
Air fryers are extremely handy appliances. You place the food in a fryer-style basket and hot air rapidly circulates all around the food, making it crispy. It is similar to deep-frying but with little to no oil.
Check out some of the air fryer recipes here – Air Fryer Chicken Wings, Air fryer Hash Browns
The type of oil used in the air fryer can make all the difference. Some oil works better than the others in the air fryer and some are healthier than the others.
The oil used in the air fryer needs to be decided based on the food that you are making, the temperature you are cooking at, and also the smoking point of the oil you are using.
Why do I need oil in the air fryer?
Oil is not always needed when using an air fryer. But when you are preparing foods with little to no fat, such as lean chicken breast, or tofu at high temperature in the air fryer, they may dry up and cling to the air fryer basket.
In such cases, dabbing a little bit of oil in the air fryer basket and/ or on the food can help. Using a little oil in most recipes during air frying will do no harm . It will provide a superb taste and crispy texture similar to deep-fried items.
Foods that don't require the use of any oil are typically those that are frozen. Most frozen foods such as tater tots, french fries, onion rings, chicken nuggets, and pizza rolls already have oil as a by-product from the manufacturing process.
How much oil to use in the air fryer
The beauty of an air fryer* is that technically, you can air fry anything without any or very little oil! But a touch of oil can really improve the taste and texture of the food.
Air frying in general requires very little oil compared to deep-frying or any other type of cooking. The amount of oil needed for air frying would depend on the size of the fryer, the type of oil, and the food being cooked.
I personally don't add more than one to two tablespoons of oil or a light oil spray onto the food or the air fryer basket.
What does the smoke point of oil mean?
Smoke Point is the temperatures at which the heat causes the oil or fat to smoke or burn. Different oils have different levels of heat at which they will begin to smoke.
The air fryer works most efficiently at higher temperatures (between 350 and 400 degrees Fahrenheit). So it is important to choose an oil that will not smoke or burn at that temp. 
If the oil burns, it is a fire hazard. It also imparts a bad flavor to the food being cooked.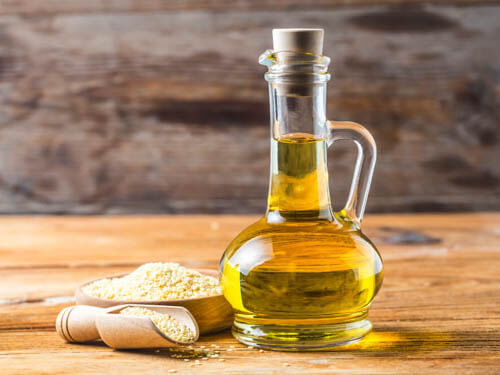 Overall, oil smoke points matter because when oil reaches it, some or all of the following happen:
The nutrients in the oil and your food start breaking down and/or are destroyed
Oil at its smoke point may create highly flammable conditions and release harmful free radicals when consumed. 
Knowing the smoking point of oils is therefore important so you can choose the right oil for the right food. For best results, use higher smoke point oils in your air fryer.
Oils to Avoid using in an Air fryer
Unrefined oils (also labeled as extra virgin, raw or cold-pressed) usually have low smoke points than refined oils. It is best not to use them in the air fryer.
Avoid oil such as extra virgin olive oil, unrefined coconut oil, butter, etc. These low smoke point oils tend to get a rancid flavor at high heat. They also start to smoke and burn before the target temperature is reached.
It is also best to avoid oils that have a strong flavor like sesame oil. Sesame oil has one of the highest smoke points. But it has a strong nutty flavor that is so powerful that it completely overpowers the different flavors of the food you prepare.
I would also avoid using corn oil in an air fryer as it also imparts a lot of flavor to the food. 
Lard and vegetable shortening also have low smoke points. They are better suited for baking and roasting instead of air fryer cooking.
Cooking oils that can be used in the air fryer
There are many different types of oils that have a high smoke point. You can choose a healthy oil from the list given below based on the type of food being cooked in the air fryer.
Avocado Oil
Avocado oil* is one of the healthiest oil to use. This oil can reach a cooking temperature of up to 500°F making it perfect for air fryers.
It also has a rather neutral flavor and is packed with healthy fatty acids. Make sure to choose a refined avocado oil. Unrefined avocado oil  (also known as pure avocado oil) has a much lower smoke point
Peanut Oil
Peanut oil* has a smoking point of around 450 degrees Fahrenheit. It's also certified Kosher, rich in Vitamin E, and adds healthy fats to your diet.
Peanut oil is typically used when deep frying foods. So when you use this oil with this air fryer you can get the same flavors you would have with a classic deep-fried dish, just in a slightly healthier form.
This oil however does have a sweet, nutty taste that some people may not like. It is also not suitable for anyone with a nut allergy.
If you are choosing peanut oil for the air fryer, make sure to use a high-quality oil. Its flavor and experience differ depending on the quality.\
Ghee
Ghee* also known as clarified butter, has a smoke point of 450F. It makes an excellent option for an air fryer, so long as you are not vegan or on a dairy-free diet. 
Ghee is full of good fats and can add a delicate nutty flavor to the food you cook. Since it has a high ratio of saturated fat, it tends not to oxidize in the air fryer.
Refined coconut oil
Unlike the unrefined version, refined coconut oil* is a great option to use in an air fryer. It has a smoke point of 450F. Coconut allergy is very rare which makes this oil a good allergen-friendly option.
Extra Light Olive Oil
If you prefer using olive oil in your cooking, it's best to use extra light olive oil* or refined olive oil instead of the extra virgin olive oil.
The light olive oil is highly refined, which is why it has a smoke point of 450F. It is nearly identical to extra virgin olive oil in terms of taste, making it a perfect alternative!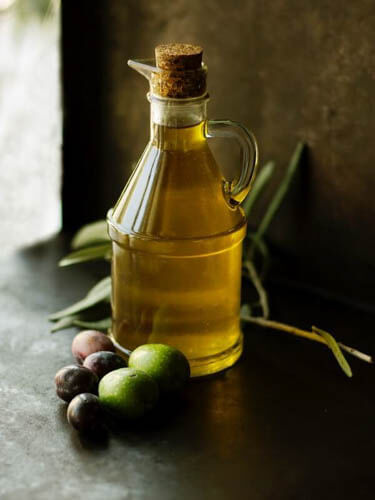 Sunflower Oil
Sunflower oil* is another oil with a high smoking point of 450F. It is high in monosaturated fats and has a very light flavor, making it ideal to use in various recipes.
It goes well with both sweet and savory meals. It's also abundant in polyunsaturated fats and vitamin E.
Vegetable Oil
Vegetable oil* is a great oil to cook your food. It doesn't have a lot of nutritional benefits but is easily accessible at many retail stores and online. This oil is also not that expensive.
Vegetable oil is well-known for its neutral flavor and has a smoking point of around 400 degrees Fahrenheit.
Grapeseed Oil
Grape seed Oil* is a fairly mild oil that can be used in the air fryer. It comes from the seeds of grapes and it is high in vitamin E. Its smoke point is 390°F.
This type of oil is a great alternative to vegetable oil if you are looking for something a little healthier.
Canola Oil
It has a high smoking point and a neutral flavor. This means that it will work well with both sweet and savory foods without changing the flavor of the food.
Canola oil* is a good choice for those who are watching their cholesterol levels as it is low in saturated fats.
The best Oil to Use in Air fryer
High-grade light olive oil is my preferred oil. It's readily available, has plenty of health benefits, and leaves the air-fried food with a light, crispy texture.
Avocado oil is another good option and has a more neutral flavor than olive oil.
It is best to use higher quality oils even if they are more expensive as they are more flavorful, and have added health benefits.
How to Put Oil in the Air Fryer 
An air fryer is much closer to an oven than a deep fryer. It cooks the food by circulating hot air. So you don't need to immerse your food in oil to cook it.
A little bit of oil in the air fryer is however, is excellent to keep the food from sticking together. This also gives the food an extra crunch!
You can drizzle the oil directly on the food if you are marinating it before air frying.
Or use a brush to coat the food and air basket lightly with oil using a basting brush*.
Oil sprayers or misters are also good for lightly spraying the food and air basket with a thin coat of oil.
Here are a couple of ways to use less oil while air frying.
Using parchment paper liners* – These liners help prevent food from sticking to the air fryer basket without using any oil. This also makes cleaning up easier. You can also use these silicone liners*.
Using oil misters – Investing in an oil mister or sprayer is a good way to evenly distribute your oil. The more evenly a thin coating of oil is distributed, the better. This also reduces the amount of oil used.
Best Cooking Spray for the Air Fryer
You can buy a reusable spray bottle and fill it with oil. There are many oil sprayers you can buy that are not reusable as well. The most prevalent are canola oil, olive oil*, and avocado oil sprayers*.
Here are the things to look for when purchasing air fryer oil spray:
Never use aerosol sprays, like Pam.
Use sprays that contain only 100% oil.
Look for ones that have a fine mist
Try to find one with a continuous spray that can be used when tilted or upside down
Avoid pressurized propellant oil sprays. Using propellant oil sprays can peel off the lining of the air basket when cooked at a high temperature. Also, these propellant pumps have added chemicals, that aren't good for your health.
If you like the refillable oil sprayers try these : Premium oil mister* and Evo Oil Sprayer*.
Did you find this recipe helpful ?? Leave me a star rating & let me know in the comments below. Don't forget to share with family and friends!
Can't Read it Now? Then PIN It for later!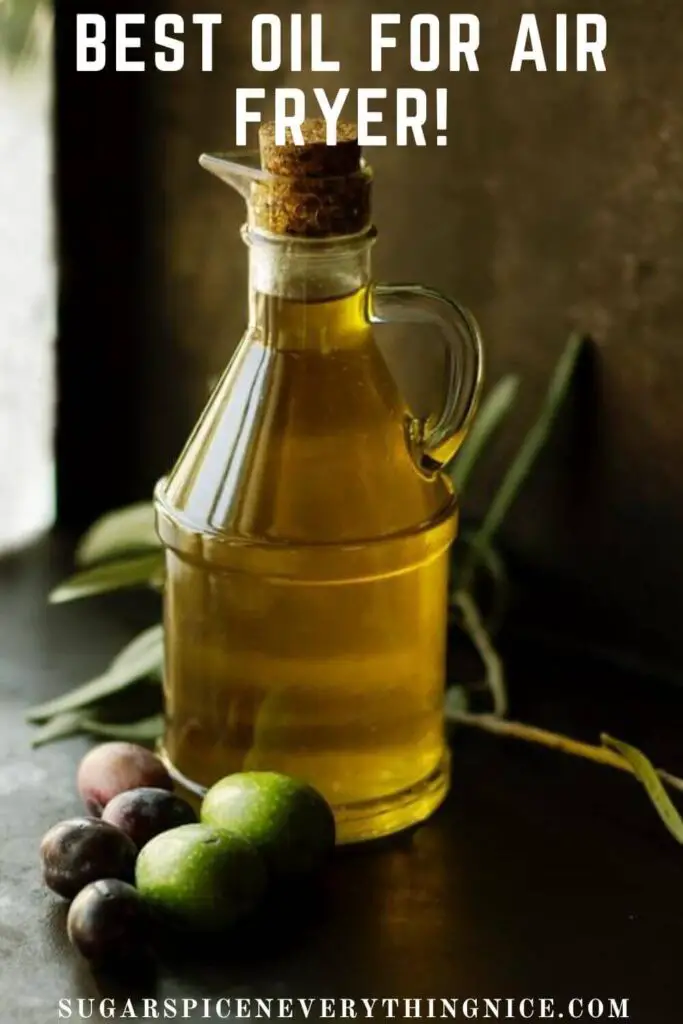 Join Sugar Spice Community:
Facebook Group | Pinterest | Instagram | YouTube
Looking for more recipes? Sign up for our Sugar Spice newsletter and our YouTube Channel for weekly videos. Also rate, comment and share this article!
Disclosure: This page may contain affiliate links, which may earn me a commission, with no additional cost to you. Each of these links are referenced with the asterisk symbol * next to it, at all places it is posted.
About the Author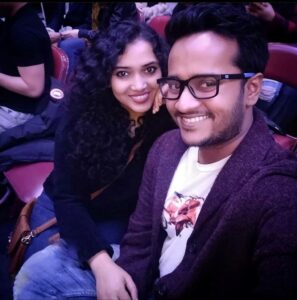 Hi! Akshita & Midhun here! Welcome to our blog where we show simple yet awesome recipes for your cravings.
Akshita being allergic to egg, we are committed to providing egg-free recipes along with some vegan friendly options. Read more about us here!
We are sorry that this post was not useful for you!
Let us improve this post!
Tell us how we can improve this post?